Are Secretlab chairs worth it? This article of FittingChairs will provide you with deep insights into the Secretlab Chair which help you to find the right answer to whether the Secretlab chairs are worth your investment.
Take an overall looking into one of the most popular gaming chair brands in the market in 2022.
Secretlab gaming chair will encourage your healthy postures for endless hours and enhance your comfort during the long gaming sessions.
Awesome
Not only provides comfortable gaming chairs but also encourages perfect ergonomic postures for gamers who have to sit for long hours a day. With a modern-looking and wide range of fabrics as well as color schemes available to choose from, this chair will exceed your expectations.
Most Secretlab's gaming series of chairs have the same appearance with fully ergonomic adjustments. Let's see some overall pros and cons of these chairs.

Pros
Fully adjustable ergonomic features
Padding wide 4D armrests and seat
Full range backrest
Comfortable high back design
Stylish and sleek looking
Cons
May be unsuitable for using in hot weather
Headrest has to be adjusted by hand
Where Are Secretlab Chairs Made?
Secretlab is manufactured in Singapore. The Secretlab company was founded in 2014 in Singapore and their factory is also located in this country.
We know that the origin of a product is a very essential factor when you decide to purchase anything, especially for a gaming chair. This is because some specific countries are famous for a particular product range, which can build the customer's trust.
In some cases, the origin of a product will be the key element deciding the customer purchase behaviors.
Currently, the Secretlab company has expanded into the global market including the United States, Canada, United Kingdom, Europe, Australia as well as countries in Asia.
What's Special about Its Design?
When it comes to professional-looking, this is a chair whose design was invested in by premium Secretlab.
When viewed as a whole, the chair is stunning, but when you zoom in to examine each individual edge, joint, and connector, it becomes greater.
Story behind
The appearance of the Secretlab chair comes from the ambition of Ian and Alaric – the Founders of the Secretlab brand.
To be more specific, the original idea for the Secretlab chair is created when Ian and Alaric can not find the gaming chair making them satisfied. So, they decided to make a comfortable gaming chair for their own.
Besides serving their won demand, the Secretlab chairs are expected to become the market leader of gaming chairs with gorgeous aesthetics and various ergonomic solutions to deal with health risks that a gamer may get.
Back to the first product of this brand – the Secretlab Throne V1 was a gaming chair launched in March 2015 and received positive feedback from customers, especially streamers around the world.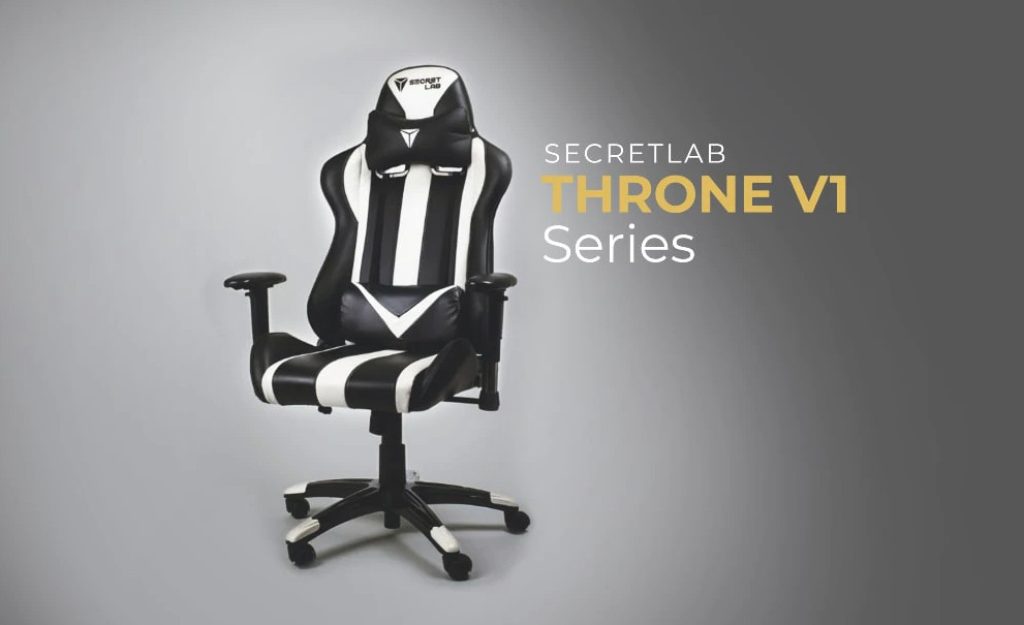 Then the next to chairs – the Throne V2 and the Omega, were released in October 2015 and also became one of the market-leading products in the gaming chairs sector. In 2020, the company sold its millionth chair.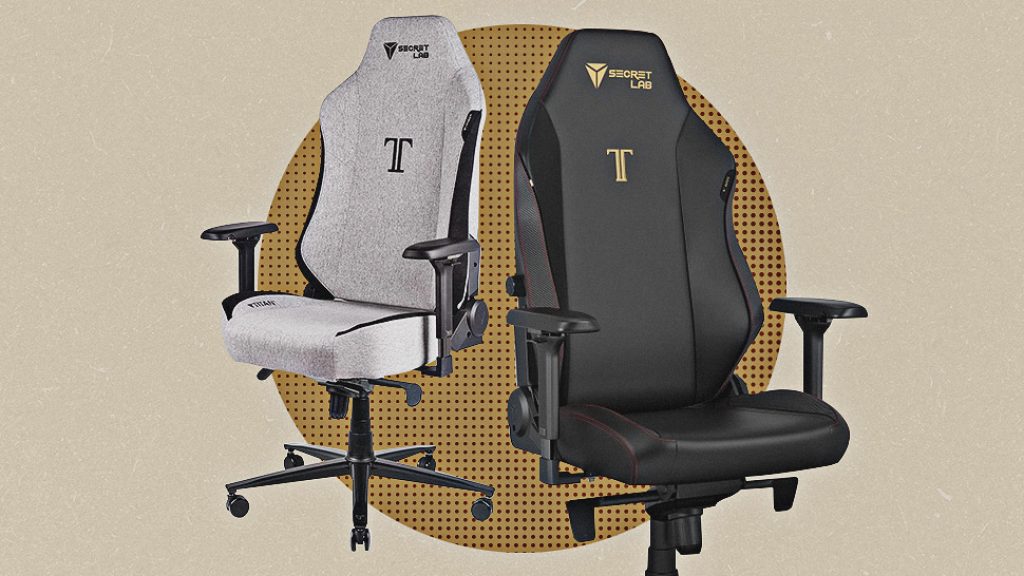 Materials
Most gaming chairs of Secretlab are underneath the softweave fabric, which assures comfort for users during long hours gaming sessions.
Moreover, most chairs in the selection of Secretlab have PU leather upholstery, which makes it become the ideal chair for easy cleaning.
However, the Evo Titan in the newest series Secretlab 2022 has different seat materials from other gaming chairs before. This material is called Hybrid Leatherette, which is made from dense 350GSM short-yarn.
Secretlab claims that this change in the material in the Evo Titian chair is a unique ultra-soft and fluffy texture, which can enhance your concentration on your gaming session without worrying about the bad sitting experience.
This new seat has been gaining the most concerns among the gamer community. Some people argue that the new seat material in the 2022 series is more modern and convenient than the other series before, meanwhile, other users prove that this new change of Secretlab brings them discomfort due to the firm feeling during sitting for long times.
Ergonomic features
Most gaming chairs from Secretlab have the 4D armrests, which allow you to adjust widely depending on your sitting posture demands. You can absolutely lift them up or down or move them forward and back,… until you find comfort for you sitting posture.
Moreover, there is a button on the amrests allows you to control the height of armrests. And when it comes to design, the most specific feature that makes it more unique is the neatly-engraved Secretlab logo on the armrests surface.
Besides, if you want to enhance your sitting experience with soft feeling for your arms, click here to take a memory foam arm pads cover with just under $20.
Gaming chairs from Secretlab provide you with the full-length backrest. To be more specific, you can recline up to 165°, which is the ideal reclining range needed for gamers after long hours to concentrate on their gaming sessions.
What's more perfect than the comfortable and convenient feeling of Secretlab chair. With the gaming chairs from Secretlab, you can take a nap, or relax immediately without going out of the chair to lie down on your bed.
All things you just need to do is adjust the lever located at the bottom right of the seatbase until it can meet your demands.
Secretlab provides you with fully ergonomic solutions. Besides the adjustable armrest and backrest, there are also adjustable internal lumbar support, seat depth, seat height,…
The multiple and good-quality of tilt mechanism makes this chair has becoming the one of gaming chair that can gain in popularity in these years.
Are Secretlab chairs worth it?
This maybe the hard question for you when you don't have deep insights into specific features of the Secretlab chair.
But we hope that, after reading these above information, you can totally get an overall picture of this chair, then make your own comparison with other gaming chairs in the price range of under $700.
Moreover, coming to with 3 different size allow you to choose the best comfortable chair for you without worrying about the unsuitable dimensions with your body.
We believe that this price totall fits your budget and the quality of Secretlab chair is definitely worth your investment.
If you need a long-term chair that provides you with fully ergonomic adjustment to protect your health, this is the right chair for you.
Are Secretlab chairs ergonomic?
As we have already mentioned above, the Secretlab provides you gaming chair with fully ergonomic adjustment including 4D armrests, adjustable internal lumbar support, good-quality tilt mechanism allowing you to control the seat height, seat depth or backrest,…
Especially, the seat tilt angle lock will assure your safety when take the backrest posture when you want to relax and even sleep in your chair.
Gaming chairs from Secretlab have the entire lower back to offer decent lumbar support, which can assist your back well, especially for those who have heavy lower back pain.
The pillow headrest also an ergonomic plus feature because it can enhance your sitting posture and help you to concentrate highly on you gaming session or your tasks.
Are Secretlab chairs comfortable?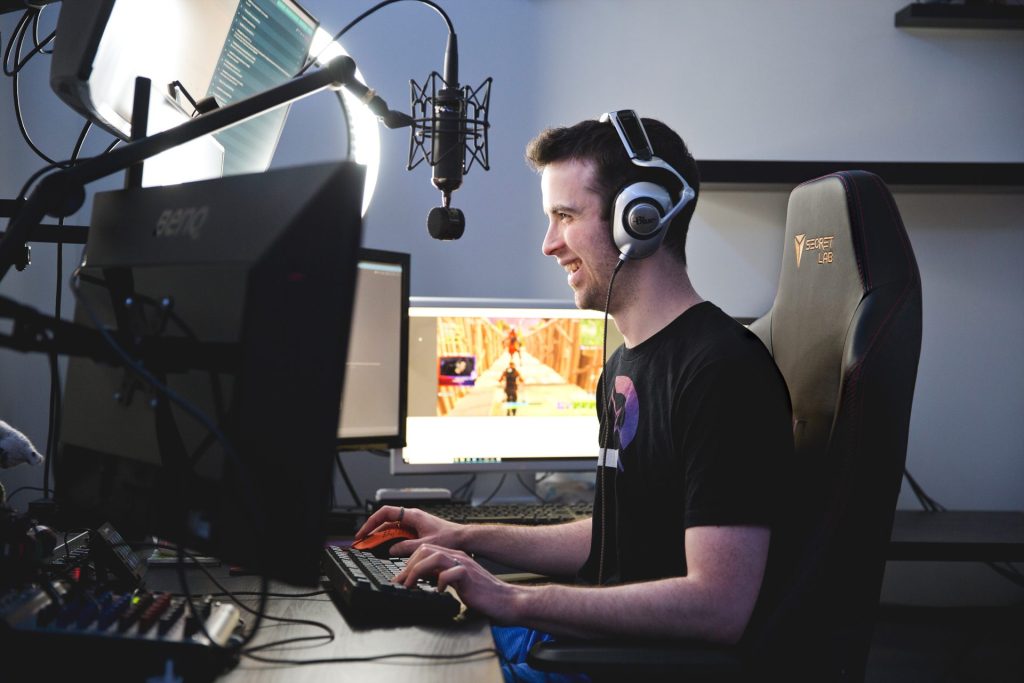 When it comes to the customer satisfactions, most users have positive feedbacks for the gaming chairs come from Secretlab.
However, some people argued that it should be better if the seat of Secretlab gaming chairs become softer.
In fact, according to ergonomic experts, a firm seat encourage healthier postures than a cushioned seat. So, that is totally not a serious point for your decision. Don't worry about the discomfort because the seat of Secretlab chairs still have foam inside its seat.
After all, this is the personal preference. So just considering everything depending on your demand. You have to get clearly about what you actually want for a chair.
See more:
Above is what FittingChairs would like to share about are Secretlab chairs worth it. Hope this article can help you understand what you should expect from a gaming chair based on how much you spend.