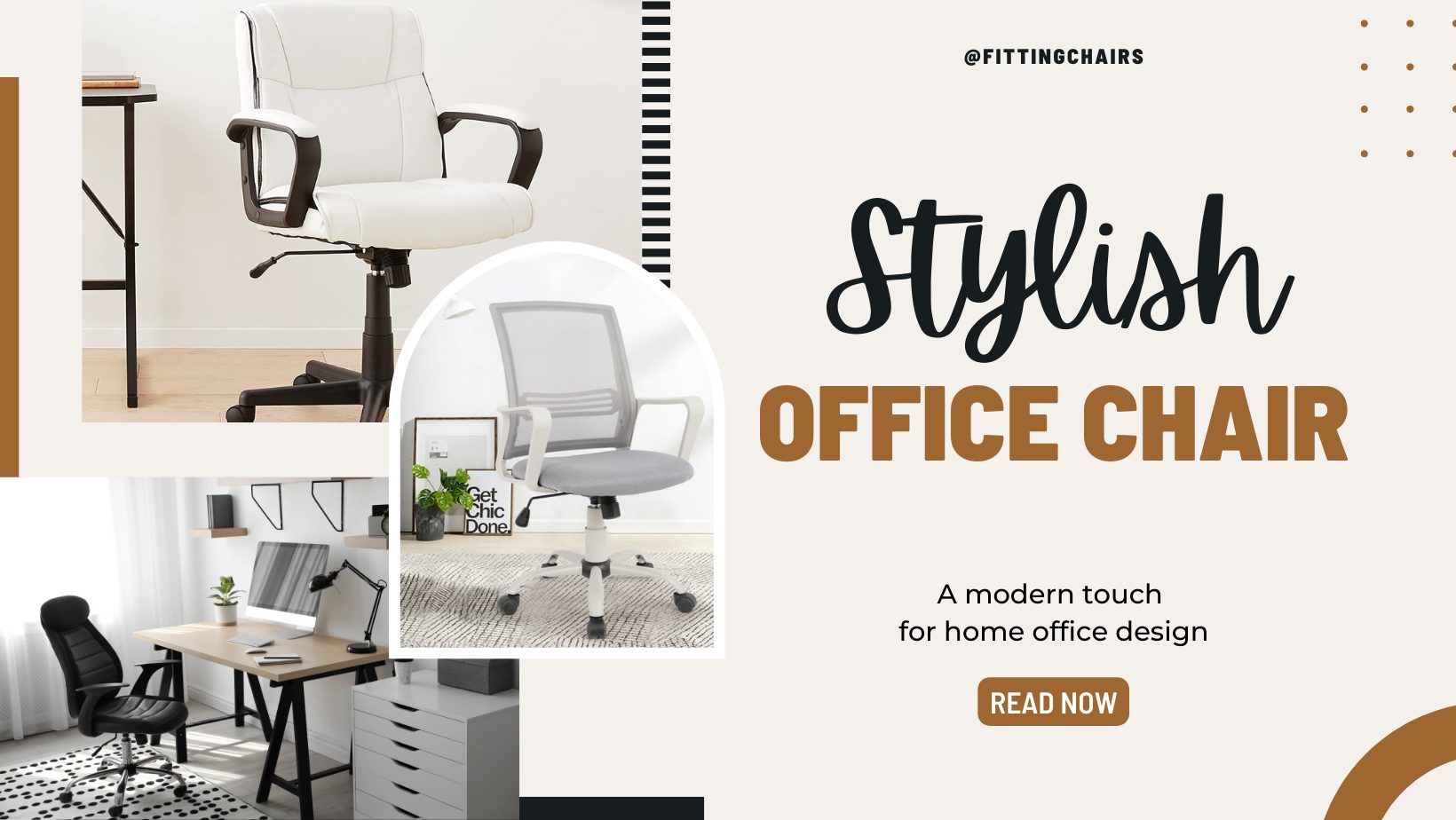 Besides ergonomic design for supporting your whole body while working, aesthetics is also essential. To help decorate your home office space, FittingChairs will show you some ideal choices in terms of the stylish office chair.
Find out your best right now!
IKEA Markeus Office Chair
Is it true that IKEA has decent workplace chairs? Yes, it is true! IKEA has a larger selection of office chairs than you may anticipate, and the IKEA Markus is our current recommendation.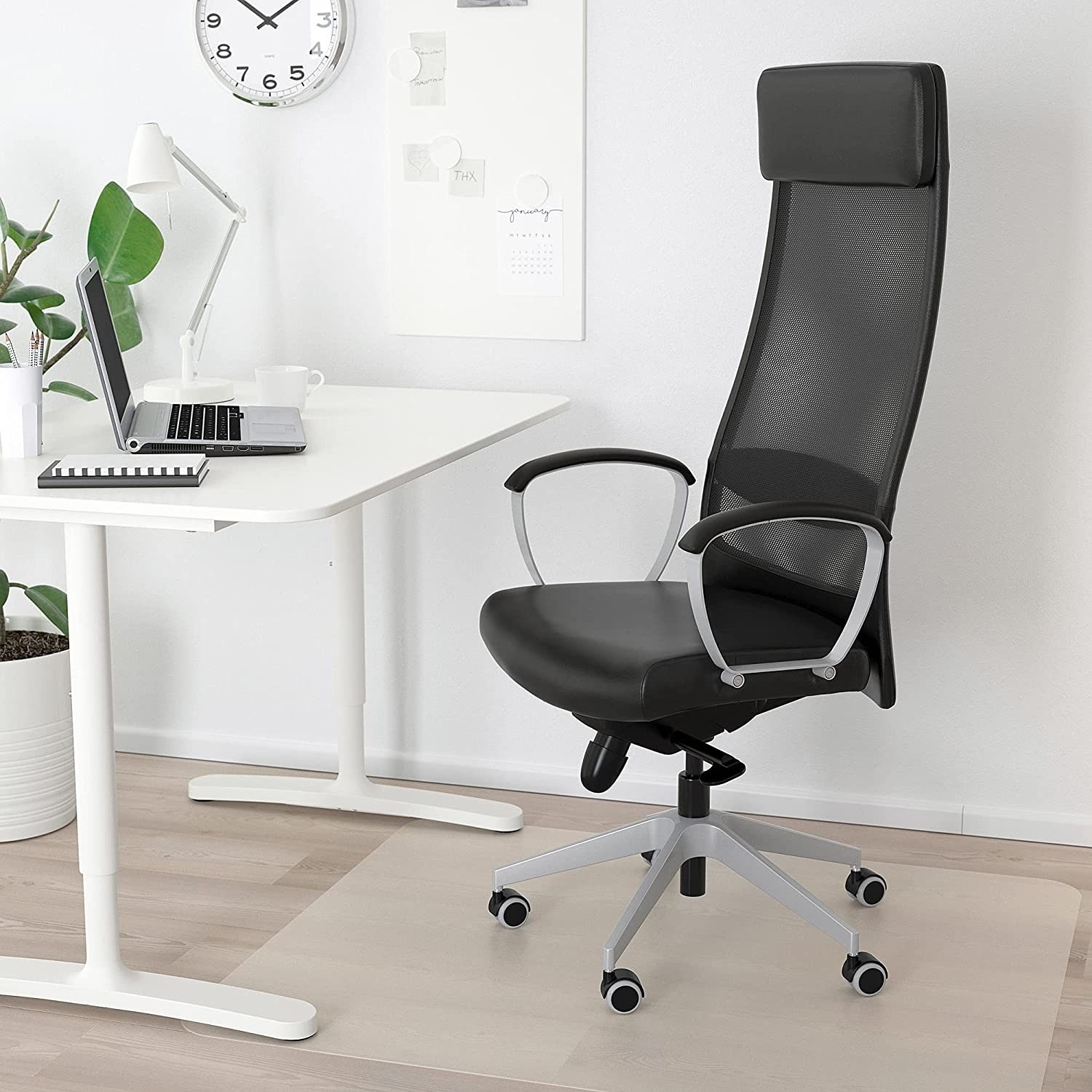 IKEA Markeus
It's not the cheapest option from the Swedish company, but it has almost everything you need.
Positive
Comfortable and stylish
Adjustable
Durable
Negatives
Adjustability could be better
A high mesh back with lumbar support, optional armrests, and easy height and tilt adjustment are all included. If you want to sit back and avoid work for a long, you can lock a tilt in place.
This chair can withstand hours of use while remaining comfy, which is all you can ask for. It's a no-brainer for one of the greatest office chairs on the market.
The IKEA Markus office chair remains one of the greatest budget office chairs available. It boasts unrivaled sturdiness.
The Markus office chair is the most durable office chair in its price range. It comes with a ten-year warranty, which is fantastic. It is, without a doubt, still worthwhile to purchase.
The Markus features a mesh back with an especially high head cushion. This chair's height and angle can be adjusted, but the armrests remain fixed.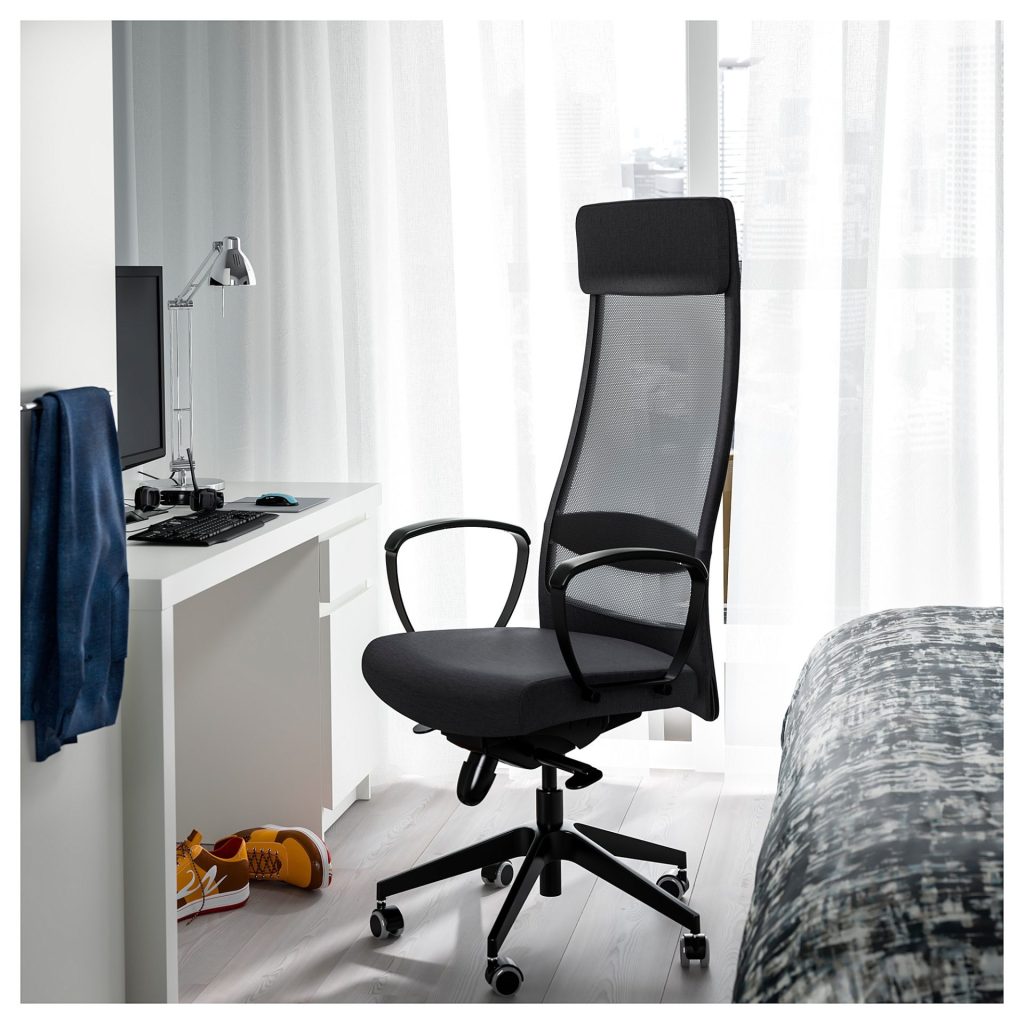 However, it is said to be pretty pleasant to recline as long as you have the space. However, if you experience back pain from sitting at a desk for long periods of time, the Posture Keeper can help.
This chair boasts good-quality caster wheels and a 360-degree swivel feature. The 360-degree swivel feature allows you to easily revolve around your desk and pick up items in close proximity. The rotation is really gentle.
Also, the casters on this chair appear to be of high quality, and they rotate quietly. This chair's backrest can be adjusted. You may relax and recline the backrest whenever you desire.
This chair's lumbar support, however, is not adjustable. For those who prefer a more ergonomic design, this can be a considerable disadvantage.
Is it worth it? To get more information about this ergonomic office chair, let's refer this Ikea Markus review!
Amazon Basics Classic Leather Office Chair
It's not easy to find the ideal workplace chair. You want something that is reasonably priced, comfy, and ergonomic, so that it benefits your health rather than causing discomfort.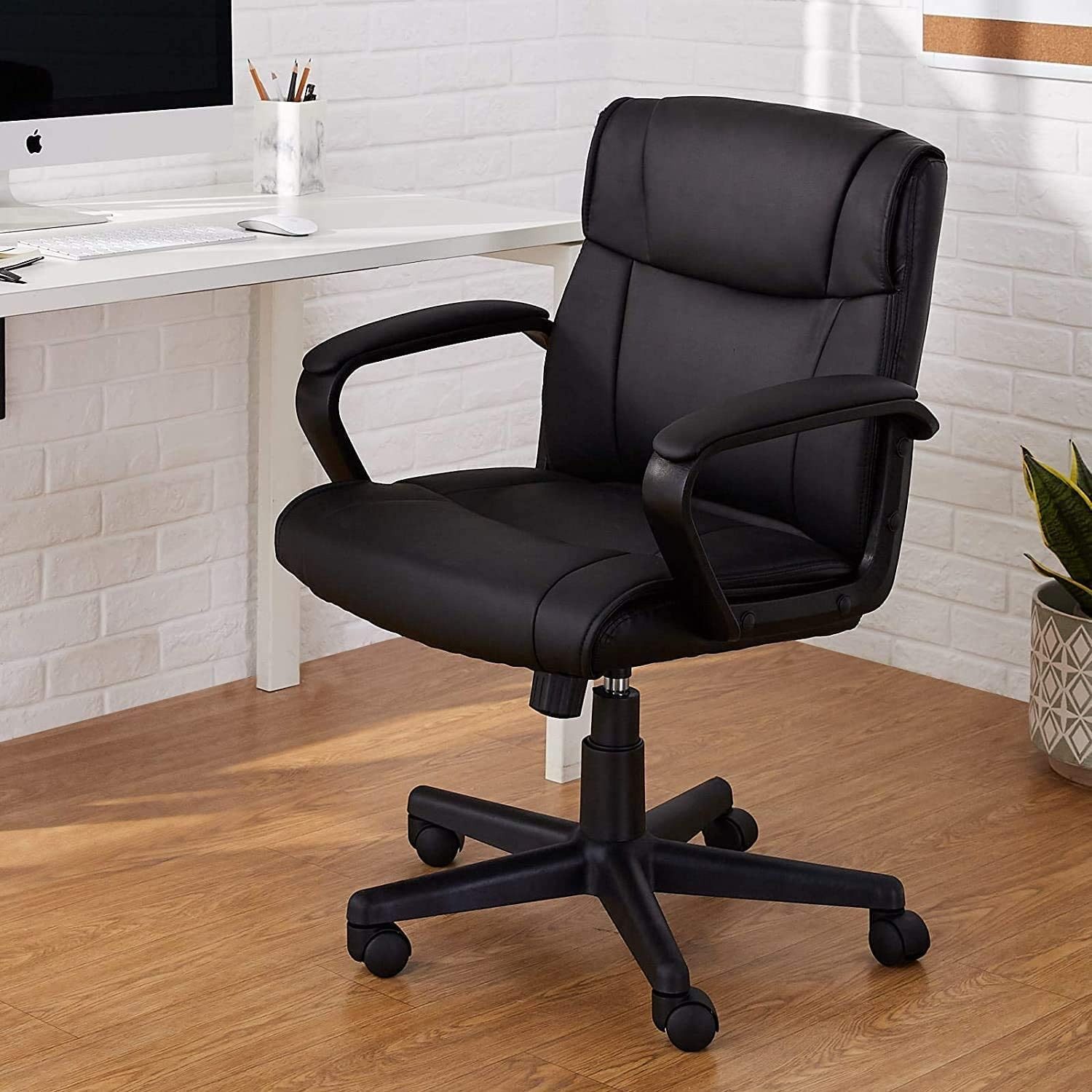 Amazon Basics Leather Office Chair
Don't ignore this leather office chair from Amazon! With many standout features, this ergonomic office chair will give you a smooth feeling while working.
Positive
Simple, clean design
Incredible affordable
360-degree swivel
It has the potential to be the best workplace chair.
Lumbar support and several crucial adjustability options should also be included. It's essential to have a chair with lumbar support. You also want a chair with swivel casters so you can move around easily.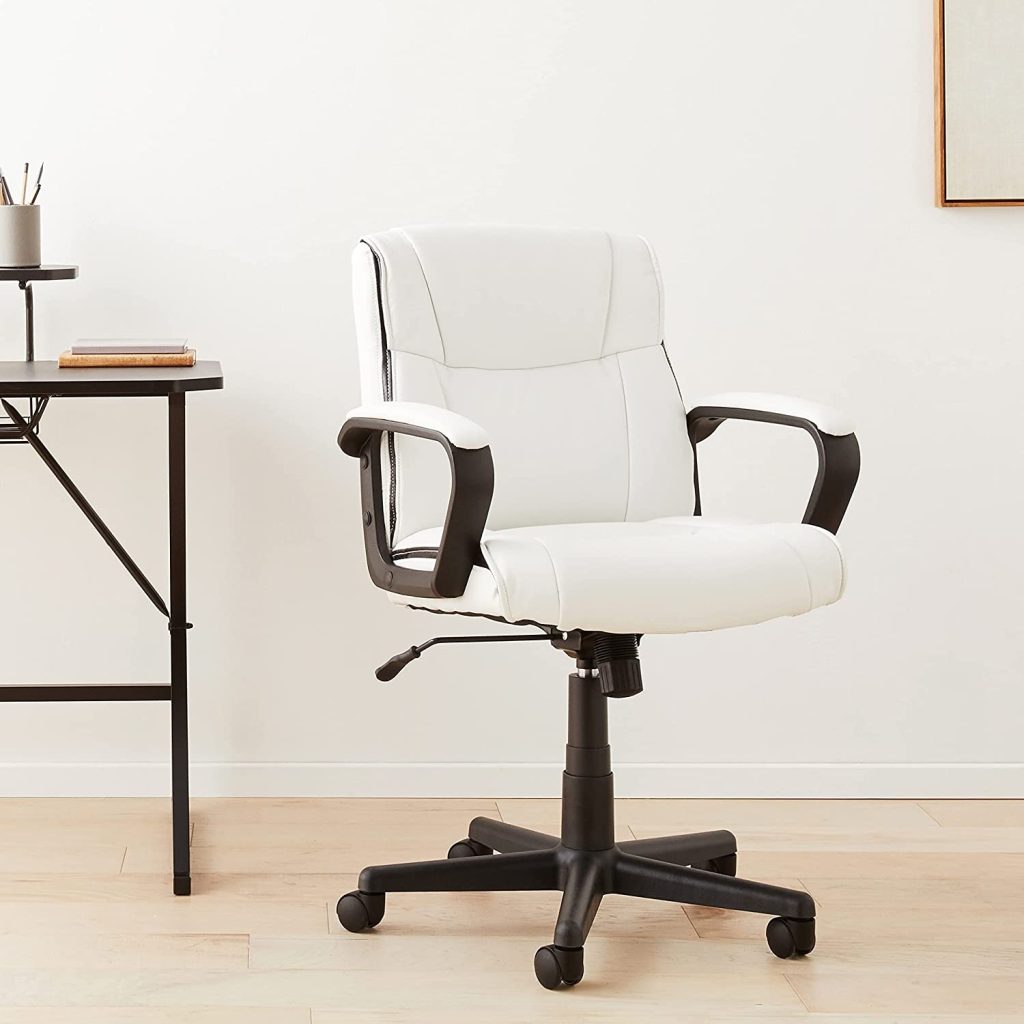 Is the AmazonBasics Classic Leather Office Chair a blessing or a curse for your workplace?
Ergohuman High Back Swivel Chair
This Ergohuman chair is similar to, but better than, the popular Herman Miller Aeron chair. That's right, a quality Herman Miller chair that isn't Herman Miller. It allows you to personalize practically every aspect, allowing you to have the most relaxing experience imaginable.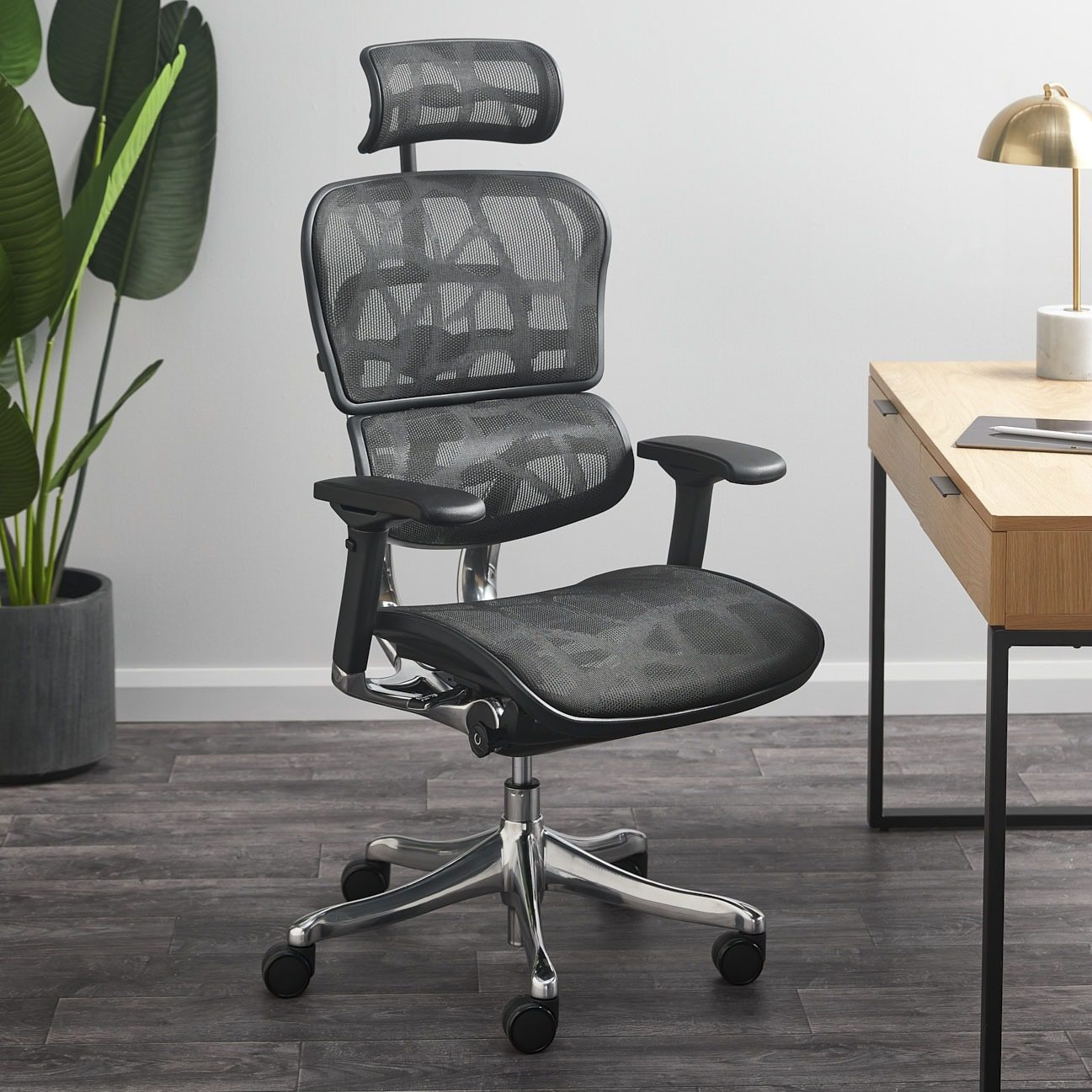 Ergohuman High Back Office Chair
This executive office chair is made of high-quality materials. When you use it, the frame seems strong, and all of the pieces are of good quality. Unlike most mesh office chairs, this one features a stylish design that is both modern and sleek.
Positive
Fully adjustable
Comfortable mesh backrest
Solid construction
Negatives
Assembly may be difficult for some
Armrests don't lock
Mesh sticks at times
On this model, they nailed the construction quality and design.
It can be adjusted almost entirely. Almost every component can be customized to ensure that it is the right fit for your body. Backrest, headrest, changeable seat depth, partially adjustable armrests, and seat height are all adjustable.
The Ergohuman High-Back Swivel Chair's back angle can be adjusted to three different positions, and when combined with adjustable lumbar support, this chair genuinely adapts to whatever shape or angle you choose for your upper back, lower back, or other body parts.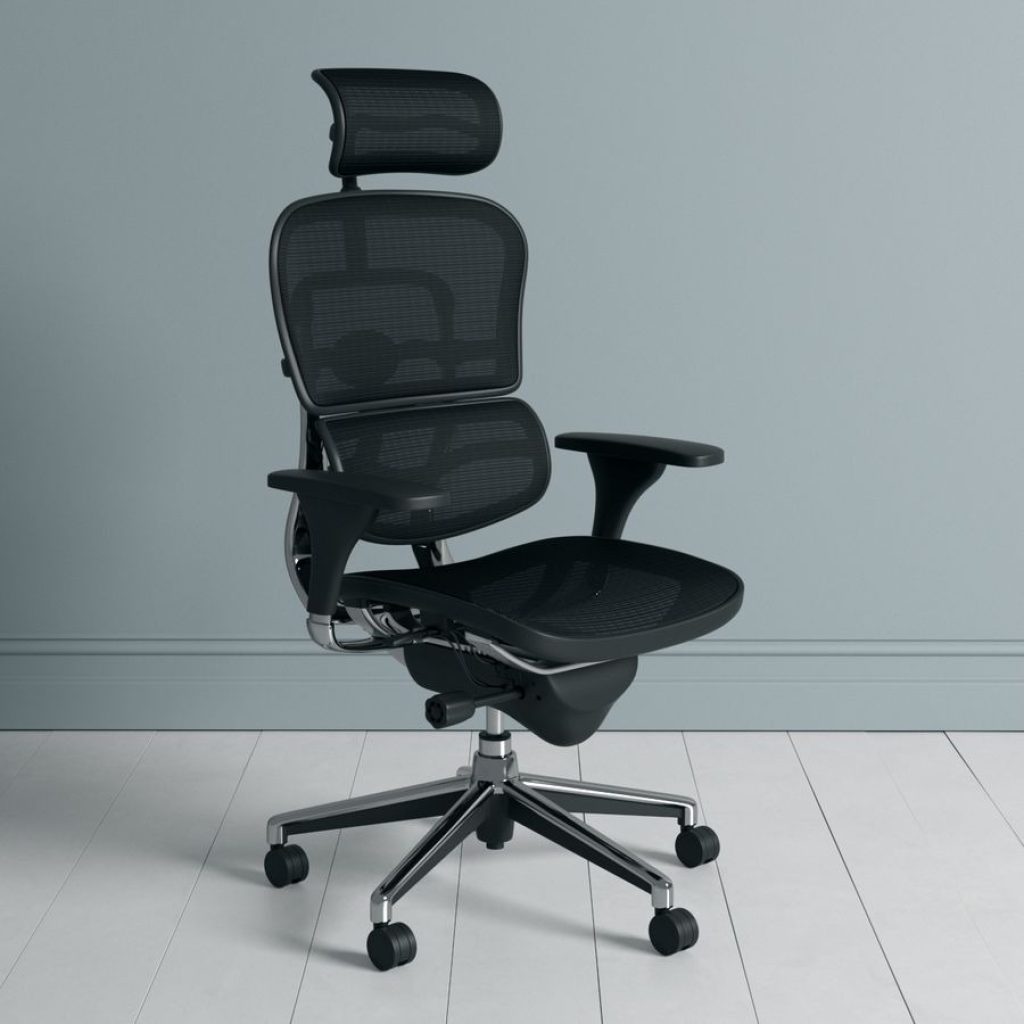 The armrests swivel but do not lock in place, allowing them to slide around too much. That would be my only gripe about adjustability.
If you already have an office chair and don't want to replace it, the best memory foam seat cushions will appeal to you because they offer ergonomic designs, lumbar support, pain relief, durability, and breathability.
Modway Articulate Ergonomic Mesh Chair
This Modway Ergonomic Mesh Chair offers some excellent features for under $150. It's a terrific alternative for office employees who wish to upgrade their furniture because it has a modern design, various ergonomic features, and multiple color options.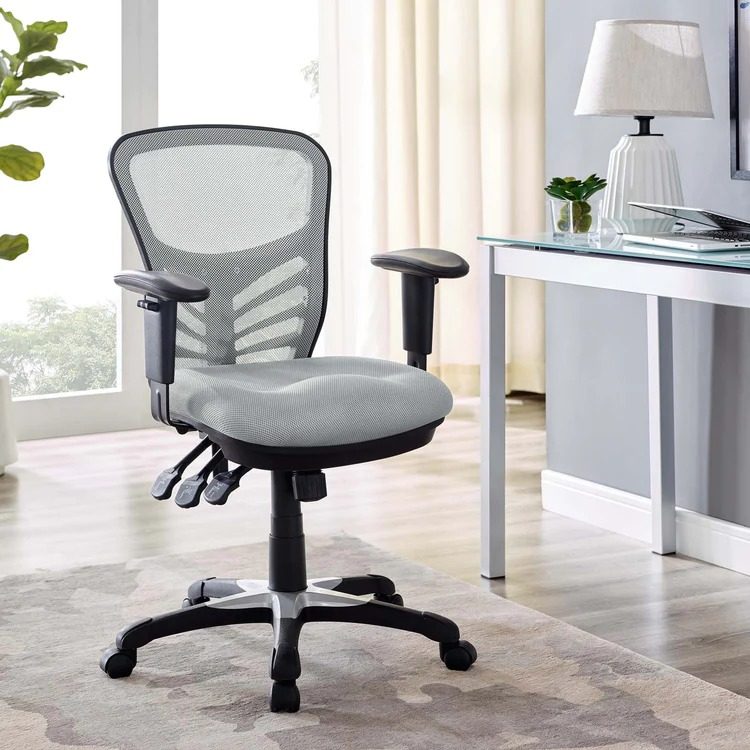 Modway Articulate Ergonomic Chair
The Articulate Mesh Office Chair has a decent mesh style, available in numerous colors, and won't take up a lot of space at your desk or in your office for a budget friendly office chair.
Positive
Extensive ergonomic settings
Comes in several neat colors
Breathable mesh offers great airflow
Plush cushion seat
Negatives
Not offer any support for your head or neck.
Weight capacity is not for the big and tall individual
It's also a very robust and solid mid-back mesh office chair that's well worth the money.
Let's start with the Modway Articulate's construction materials: sturdy mesh and cloth. There is also a leather seat option, but we recommend the mesh.
Mesh is a naturally more breathable cloth that holds far less heat than leather, which is its main competitor. If you get hot easily, a mesh office chair is a great option because they are considerably more breathable.
Mesh, on the other hand, is more durable than genuine leather. Overall, the Modway Articulate fits our expectations for a "cool sitting experience" that any mesh office chair should provide.
There's not much to complain about when it comes to color possibilities, which span from orange to green and blue to brown.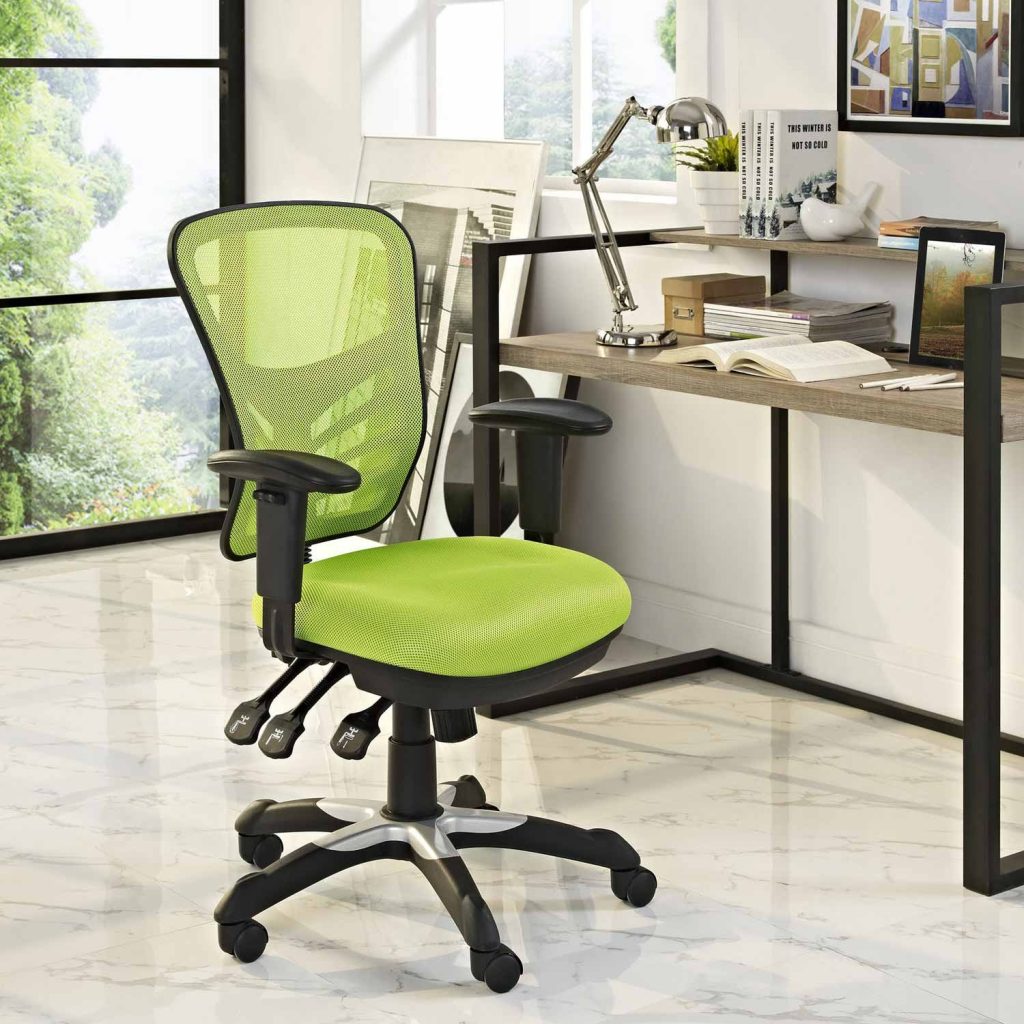 The Modway Articulate Mesh Office Chair is extremely adaptable and can be tailored to your exact needs. Modway took it a step further with the Articulate, in addition to the conventional height and tilt adjustments.
This model's seat depth may also be modified, and the armrests can be adjusted to the height you like. As a result, a wide range of ergonomic capabilities is available.
Furthermore, the Articulate can be customized to fit various body types. The incorporated lumbar support is another ergonomic feature of the Modway Articulate that our crew appreciates. A healthy spine is aided by the integrated lumbar support system.
It also aids in maintaining appropriate, upright posture, which can help you gain energy and strengthen your back.
Yangming Ergonomic Office Chair
With a flick of a button, you can vary the chair's height and recline back for a nap or forward to let it fit into compact spaces. The padded back and seat make this an excellent choice for people looking for a simple, no-frills office chair.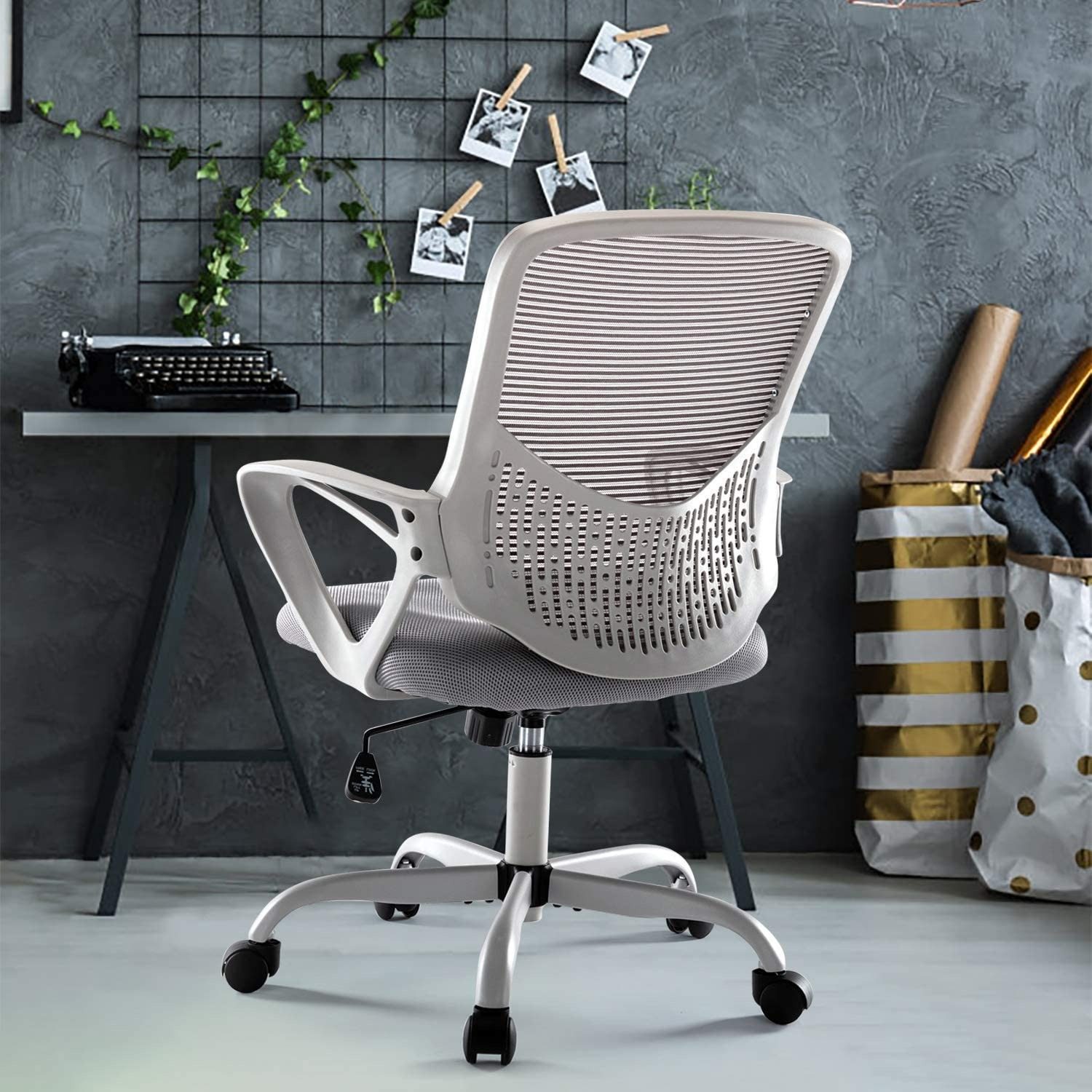 Yangming Ergonomic Chair
The Yangming Ergonomic Office Chair is a no-frills design with plenty of customization choices, including a height-adjustable base and a back for napping.
Positive
Extremely adjustable
Gorgeous white design
Negatives
No headrest
Leather upholstery can heat up
The Yangming Ergonomic Office Chair is a no-frills design with plenty of customization choices, including a height-adjustable base and a back for napping.
It also tilts forward, which we found convenient for storing when not in use.
Thanks to an ergonomic design that supports the lumbar region and a generously padded back and seat, the chair is also very comfortable. The white-on-white scheme is also appealing.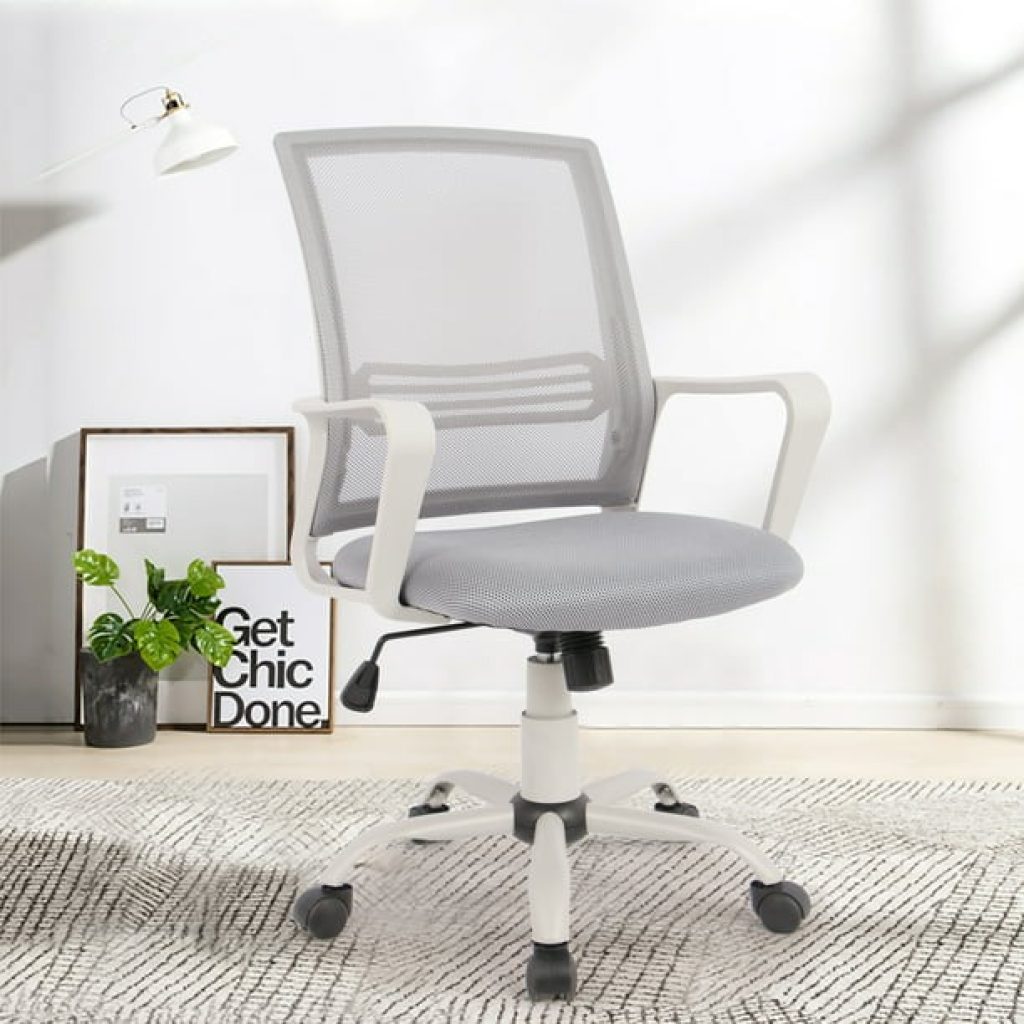 Though the PU leather upholstery is attractive, we discovered that it heated up significantly after many hours of use. Furthermore, the product is missing a headrest, which could be an issue for those suffering from neck pain.
Alera Neratoli Mid-Back Swivel Chair
The waterfall form of the seat is also practical, as it relieves strain on your knees while you sit, allowing for better circulation.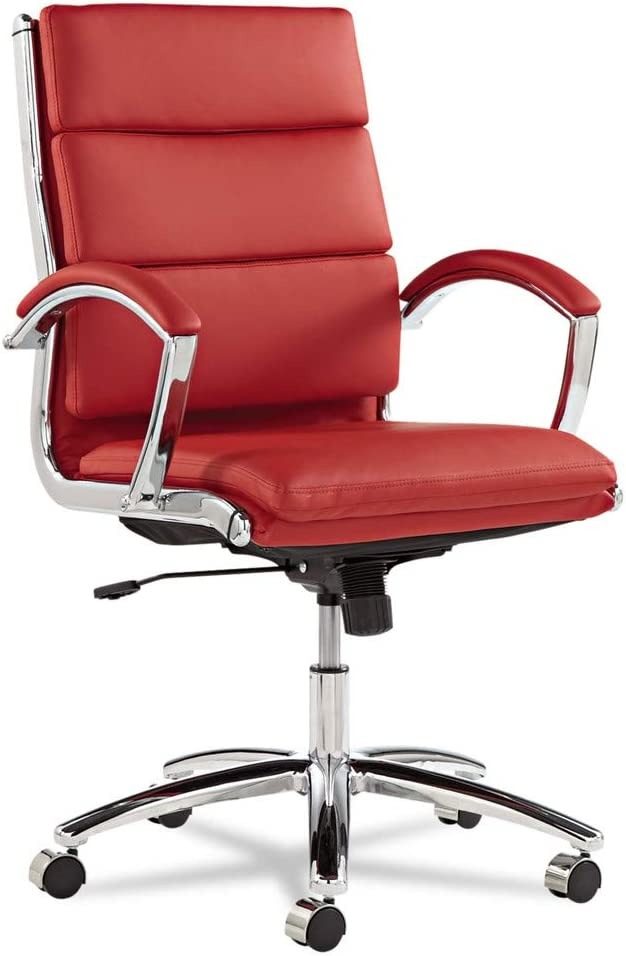 Alera Neratoli Office Chair
The Alera Neratoli Mid-Back Swivel Chair is both stylish and functional. It has a small design with eye-catching imitation leather that will serve as a showcase as well as a chair.
Positive
Can install without the arms
Stain-resistant, durable materials
Negatives
Lack of adjustability
Can't lock the seat tilt
With a waterfall seat to reduce knee pressure, this chair is both attractive and functional.
Unfortunately, the Alera's minimal padding isn't designed for lengthy periods of sitting, and it lacks flexibility. However, at less than $300, this is a terrific choice.
Assembling the Alera is easy. You can even assemble it without the arms if you so desire. The faux leather is stain-resistant and long-lasting, but it does not breathe as effectively as mesh chairs.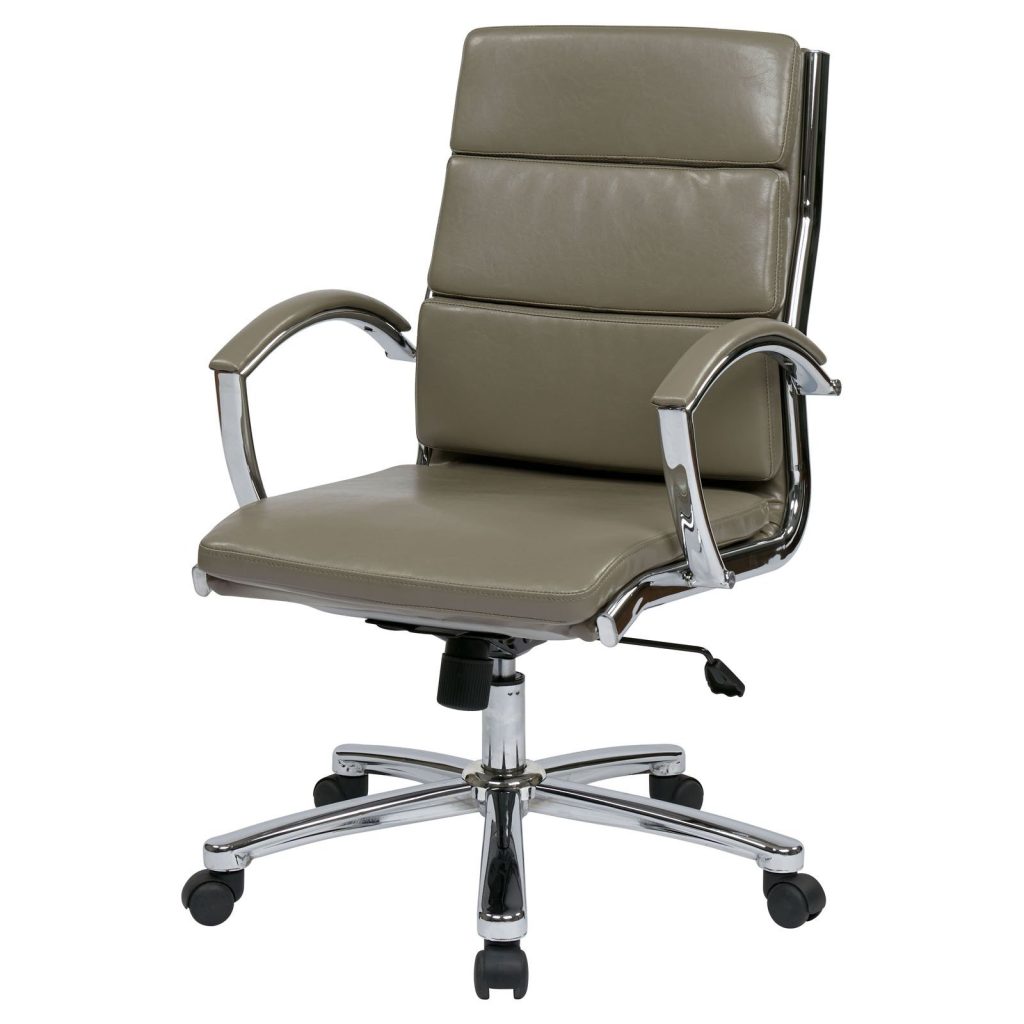 However, thanks to the mix of appealing design and adequate functionality, this is a good choice.
See more:
FittingChairs has given you a hit list of great options if you want to buy a stylish office chair for yoir modern home office. Let's pick a suitable choice to stay productive and keep your task always comfortable! Don't forget to share this article if you see it meaningful!