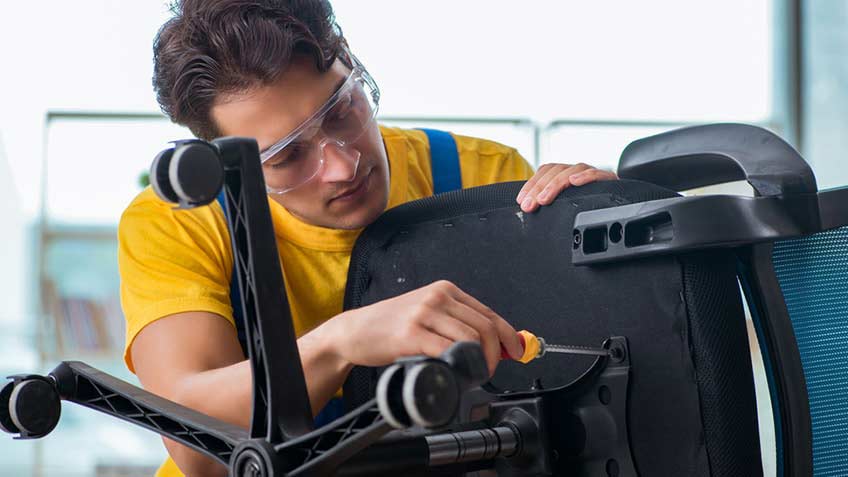 When it's time, you need to replace your office chair cylinder. In this article, FittingChairs will guide you step-by-step on how to replace office chair cylinder.
Are office chair cylinders universal?
Most office chair bases are universal and can fit most office chairs. As long as the office chair base has a 50mm gas lift center hole, it can be able to house a standard office chair gas cylinder.
However, office chair bases have different diameters. They range from 23 to 28 inches. The larger the diameter, the more stability it provides for the user.
You should pay more attention to this part, as the base is the foundation of every swivel chair.
You should find an office chair base made of high-grade nylon, which is superior to aluminum, because it has more ability to flex so it doesn't crack or break.
How to choose the correct gas cylinder for an office chair?
In general, an office chair gas cylinder has two parts. The top part is the gas spring, which holds the pressurized gas and oil for lubrication.
The gas spring's top-end holds the button that lowers or raises the chair upon pressing.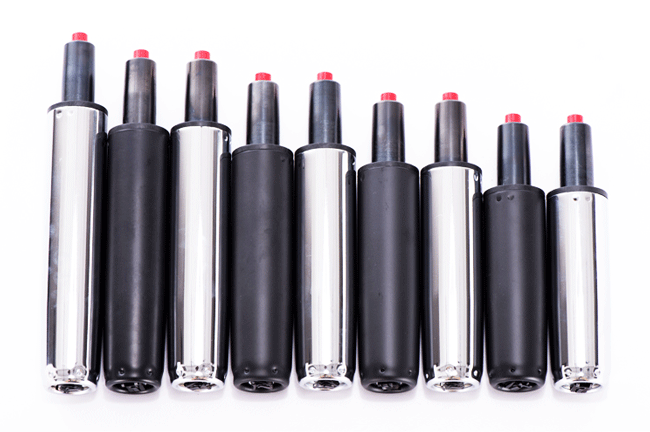 If you want to know which gas cylinder you'll need, you have to measure the stroke first. To properly measure the stroke, you need to:
Move your chair to a wall and lower it all the way down
Use the top of the backrest as a template and mark the lowest setting of the chair
Raise the chair all the way up
Mark the highest setting
Measure the distance between the lowest and the highest setting
The standard travel for most chairs is 4 to 10 inches.
If you measure 4 inches, that means it has a 4-inch stroke gas cylinder and can travel four inches from the lowest to the highest setting.
For 4.25 inches, a standard cylinder of S6222 would be ideal. If it's 10 inches, a S6120-HD would be perfect.
Here are some high-quality gas cylinders you can consider to buy: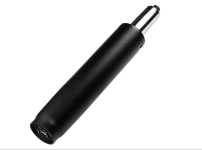 This DOZYANT heavy duty gas lift cylinder that holds great weights with a tall center support column of the chair. It can hold up to 450 lbs on many kinds of office, executive and computer chairs.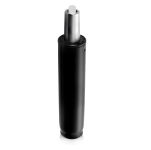 This premium grade gas lift cylinder is manufactured to meet the highest industry standard. You can also choose from steel black color and polished steel color easily.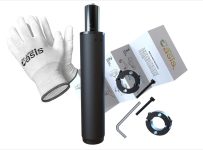 With this Office Owl part, you'll get what things you need to refresh your old chair. It is built to last a lifetime and is a cost-effective alternative to making sure your chair is at its best.
So how to replace gas lift in office chair? Keep reading to find out.
Tools you need for how to replace gas cylinder on office chair
To prepare for how to replace office chair cylinder, you will need:
Rubber gloves
Newspaper or rag cloth
A large wrench or screwdriver
Rubber mallet
WD-40 as a lubricant (optional)
How to replace office chair cylinder?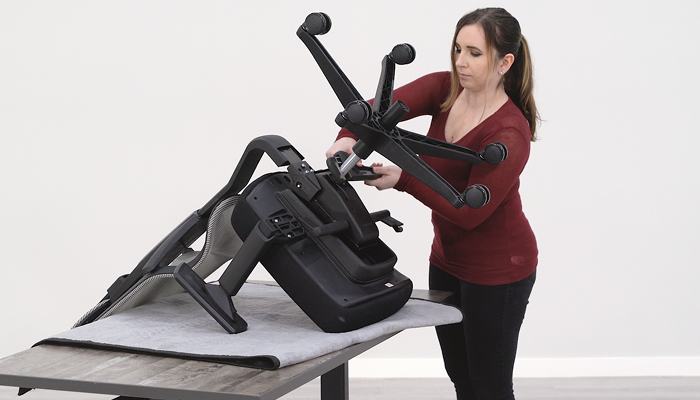 Below are steps on how to replace chair cylinder:
Step 1: Protect yourself and your workspace.
Before you start the process of how to replace office chair cylinder, wear rubber gloves to protect your hands from any damage.
After that, spread old newspapers or ragged clothes on the floor to make sure the floor won't get any stains or impact damage.
Then turn your chair upside down on the protected flooring to start replacing.
Step 2: Remove the office chair cylinder.
For this step of how to replace office chair cylinder, use your pipe wrench.
Tighten the grip of the pipe wrench around your cylinder as close to the mechanism as possible.
When the wrench is firmly fixed in place, turn the pipe wrench quarter by quarter until it comes loose.
Use your screwdriver to have your cylinder screwed on.
Step 3: Remove the office chair base.
Make sure that your feet are off the area where the cylinder may fall, and the flooring is well-covered to be protected from damage.
Turn the base upside down to dislodge the cylinder. Then, use a rubber mallet to hit on the back of the base for the cylinder to pop out on the ground.
If the cylinder hesitates to get out, spray it with some WD-40 and leave it on for a while. Then hit hard with the mallet to make it go away.
Step 4: Replace the office chair gas cylinder.
Finally, pop the new office chair replacement cylinder into the base.
Make sure to buy a cylinder with an adequate office chair piston that is well compatible with your chair.
Things to consider when buying a new office chair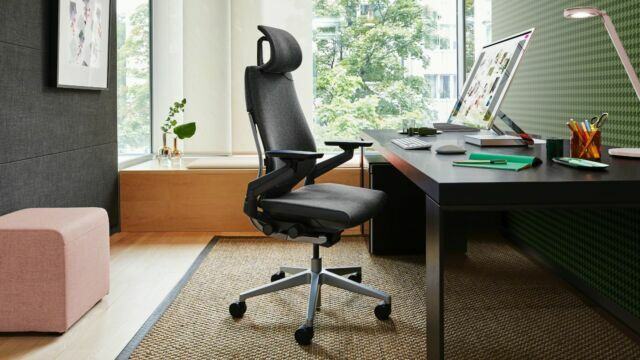 If you tried your best for replacement, but it didn't work for your chair, it's time to purchase a new office chair.
However, don't repeat the same mistake as you did. Consider the vendor you buy from and research well for their reputation.
While buying the chair, feel free to analyze the material's quality and texture. If you can, sit on a sample chair to evaluate your comfort level.
Inquire about the type of cylinder fitted and its guarantee and warranty.
And of course, don't forget about the material of the office chair cylinder.
See more:
Above are all about how to replace office chair cylinder. You should pay more attention to the office chair cylinder to make sure it is endurable for a long time.
Follow FittingChairs to get more helpful information.