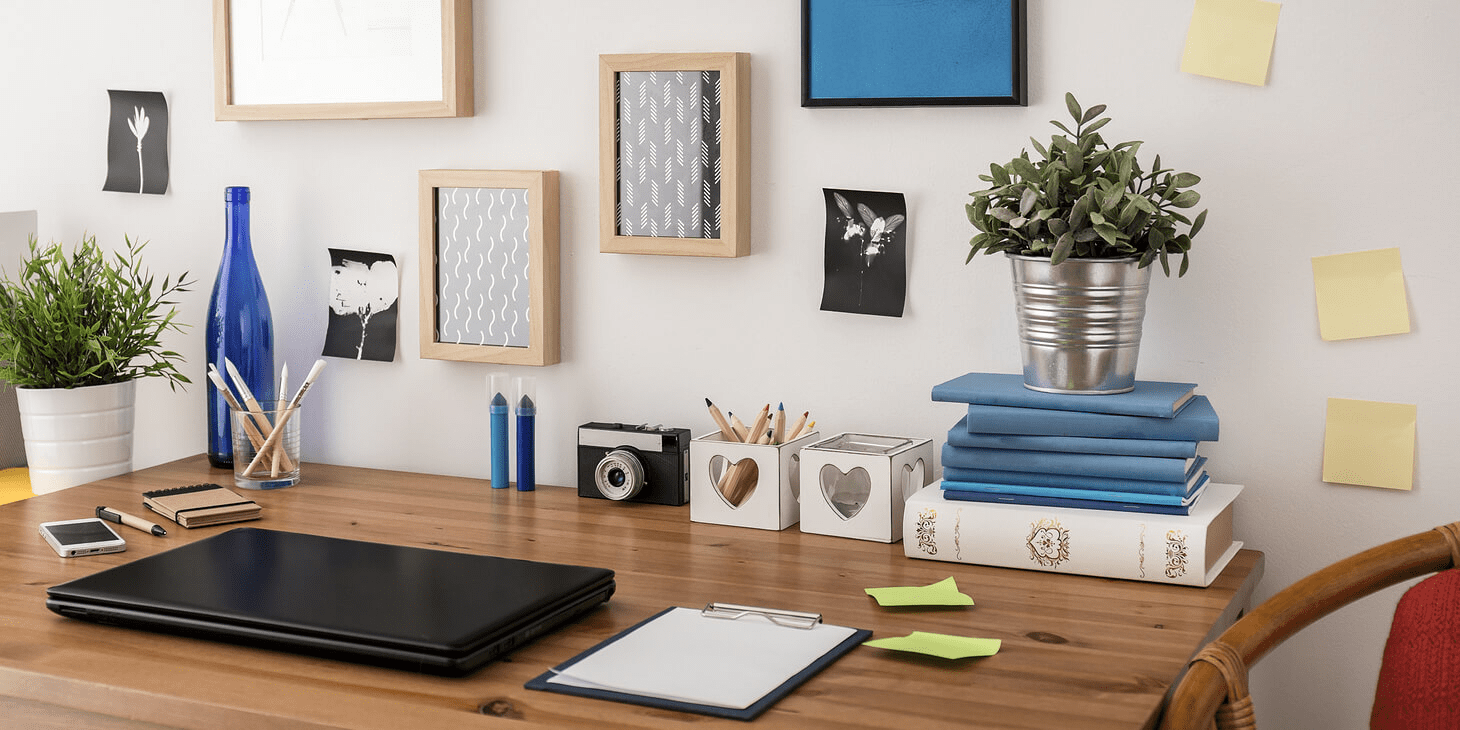 There are two main options when it comes to desk placement in your working space: desk against the wall or facing window. Let's see which one will look better in your work environment together with FittingChairs.
Should My Desk Face the Wall?
Desk facing the wall is a popular option for peole when think of home office design or placement. But is it good to put your desk facing the wall, let's take a look at some benefits and drawbacks this option has.
Benefits
Help you stay focus better on what's in front of you
Reduce visual distractions
Make empty space for other furniture
Drawbacks
Cause feelings of restraint
Might not perfect for who need visual stimulation to boost their productivity in work
Is It Bad to Have Your Desk Face a Window?
The other option is placing your desk facing a window in the room and it has some following upsides and downsides:
Benefits
Provide natural light
Remove the feeling of isolation
Boost creative thinking
Offer inspiration for positive emotions
Drawbacks
Might cause distractions
Might create glare
Cause eye strain
Home Office Desk Facing A Wall Ideas
Here are some ideas for your home office desk design with desk facing the wall placement: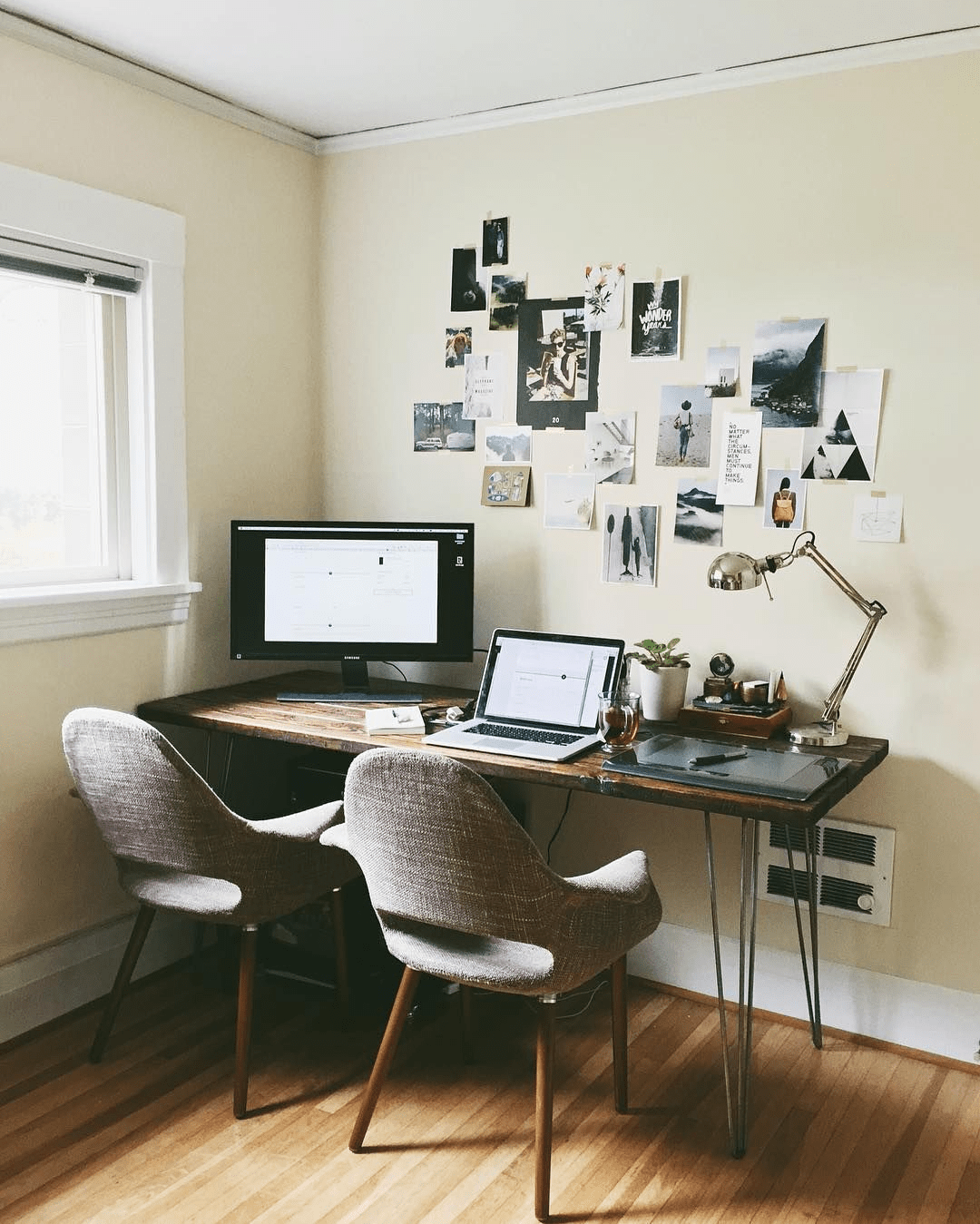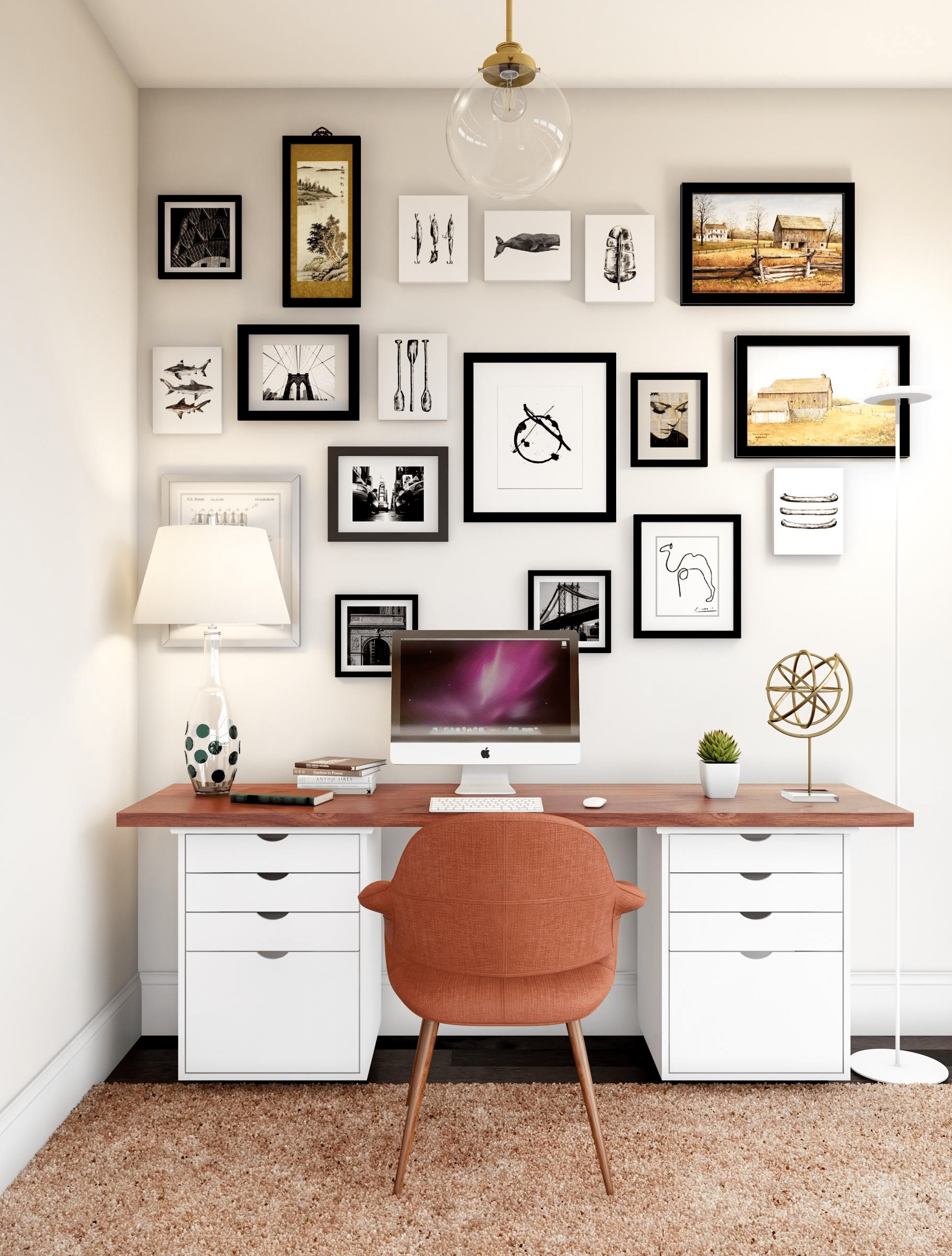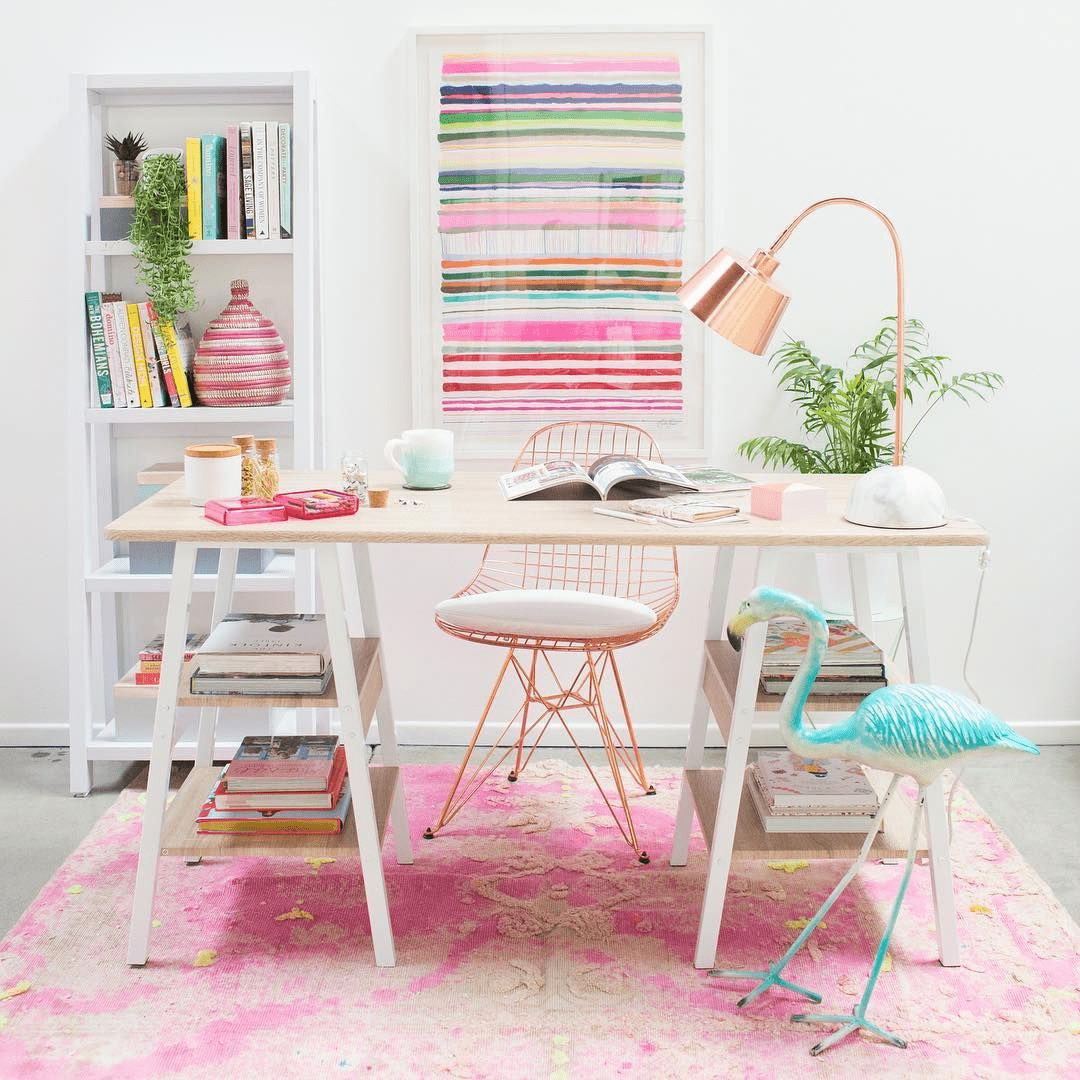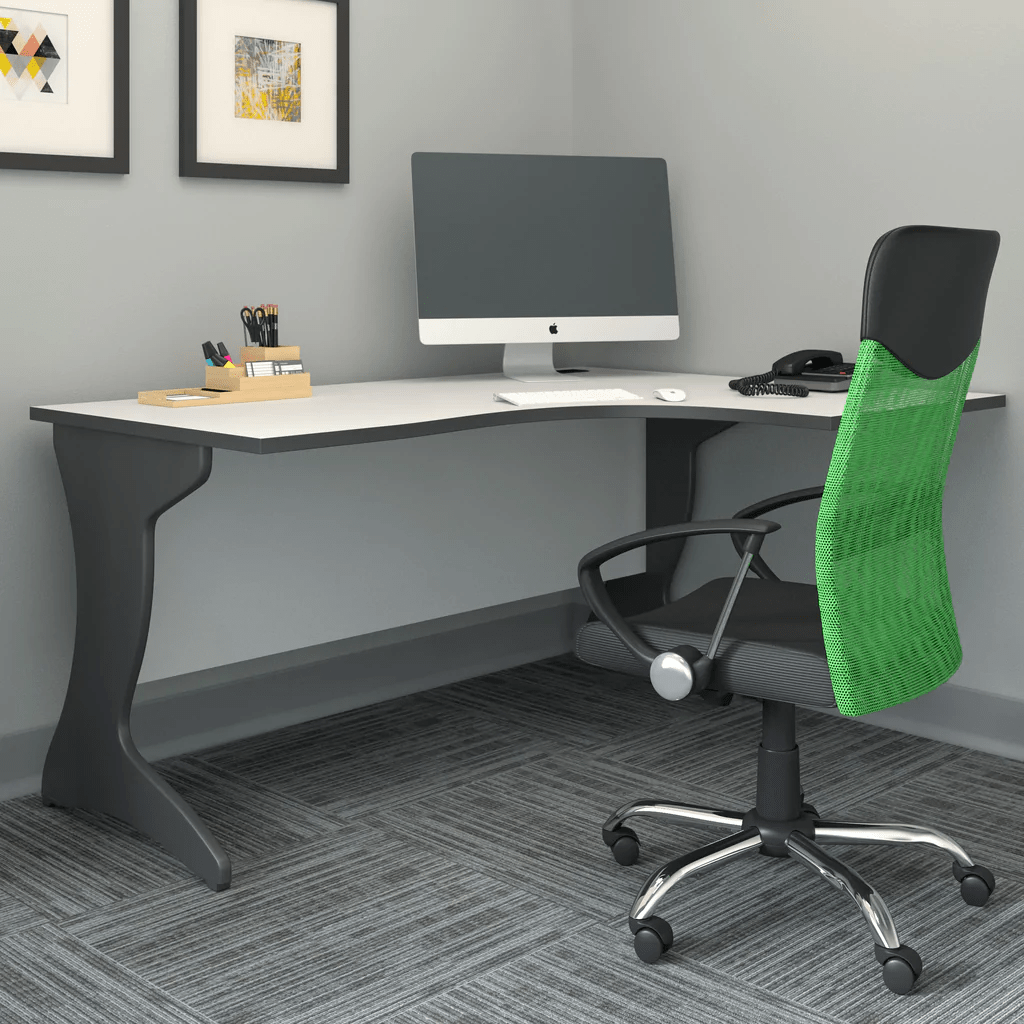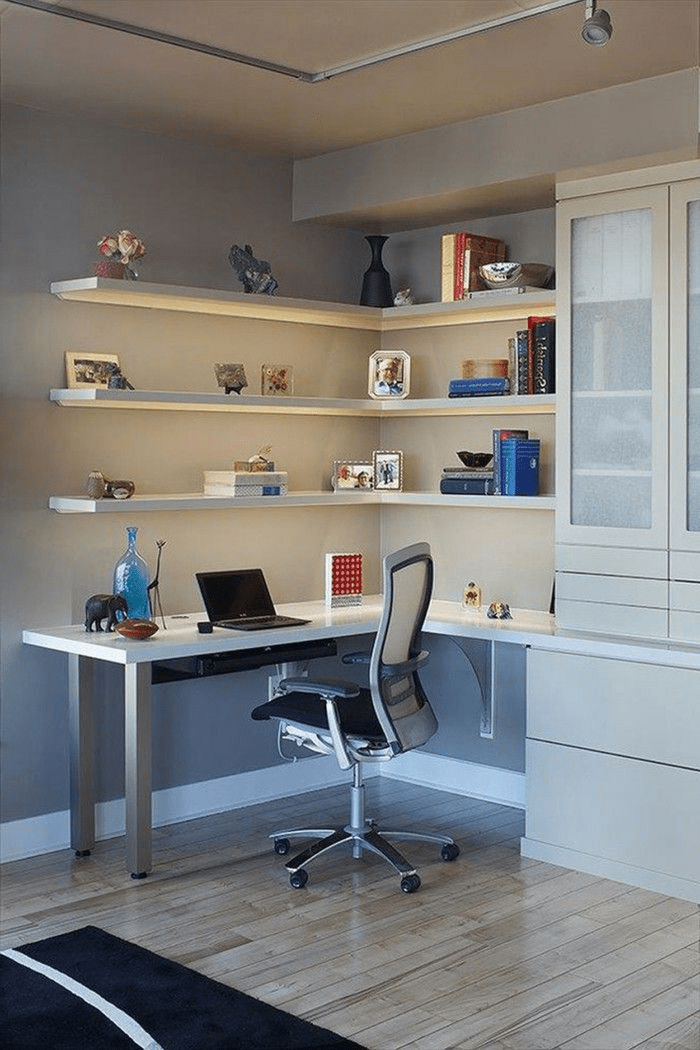 There is a tip you can apply when thinking of your office desk placement. Instead of a regular straight desk, opt for an L-shaped or U-shaped one to not feel confined by the walls.
Home Office Desk Facing A Window Ideas
If you want to place your desk facing windows, look at some ideas below: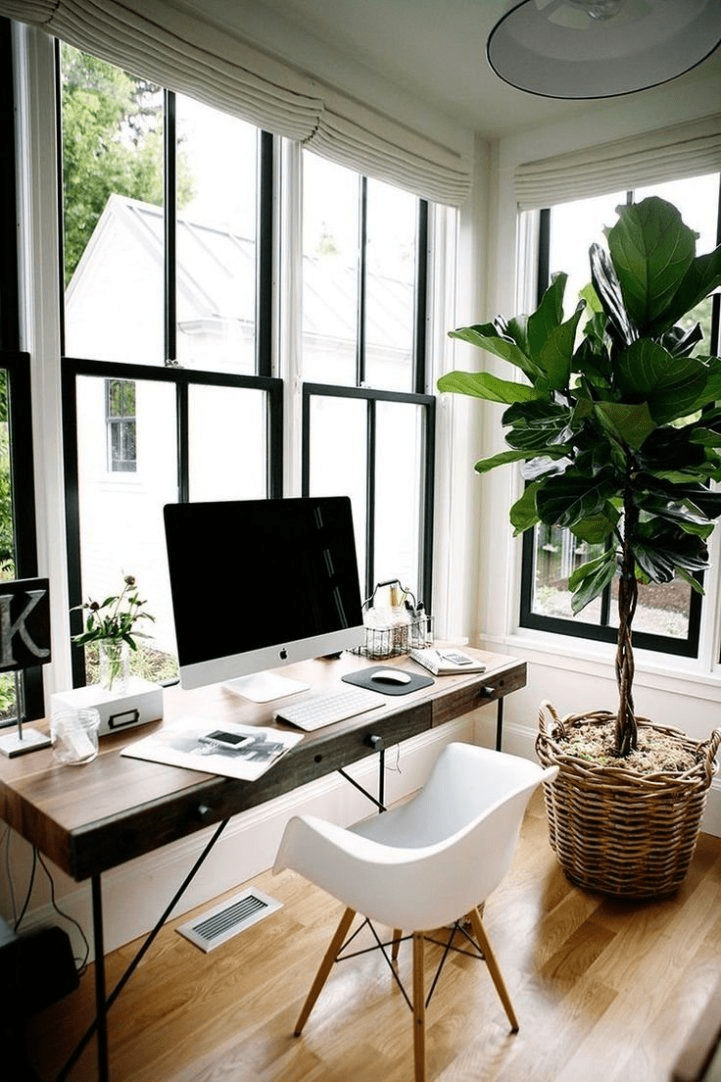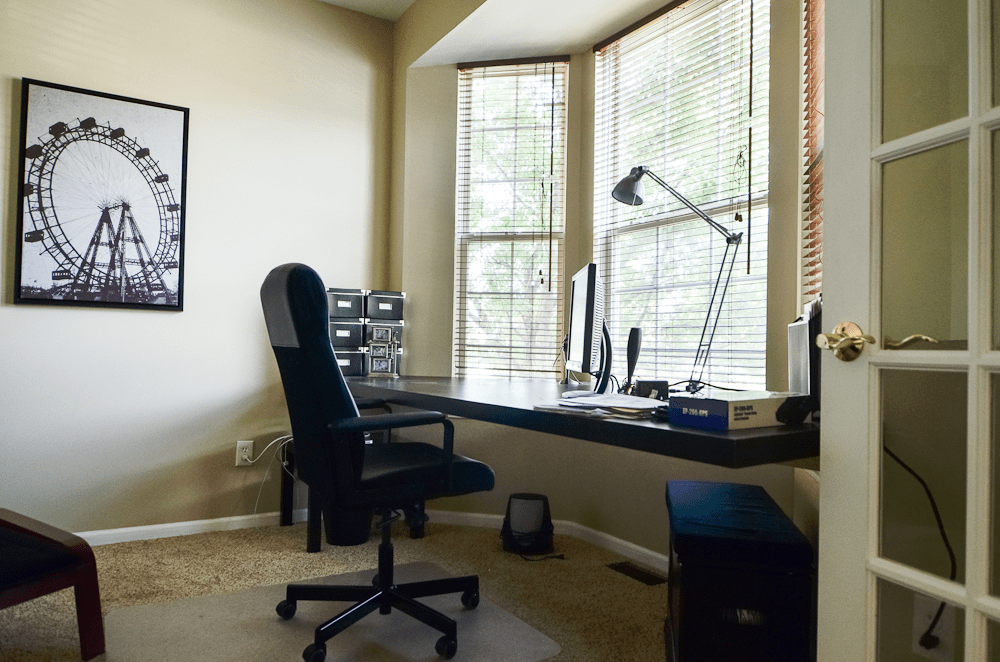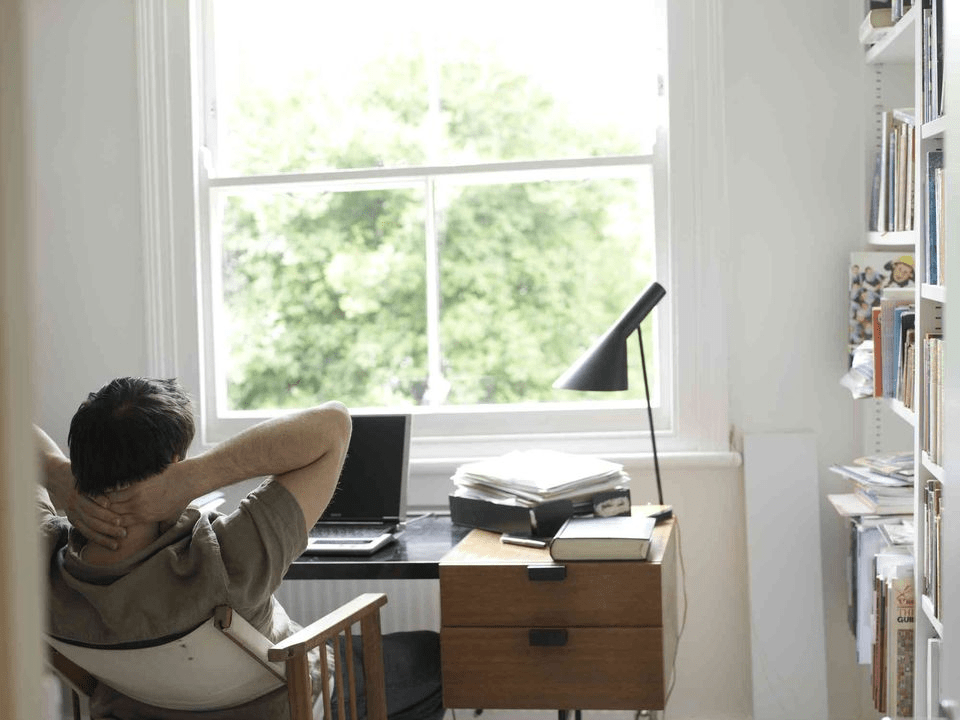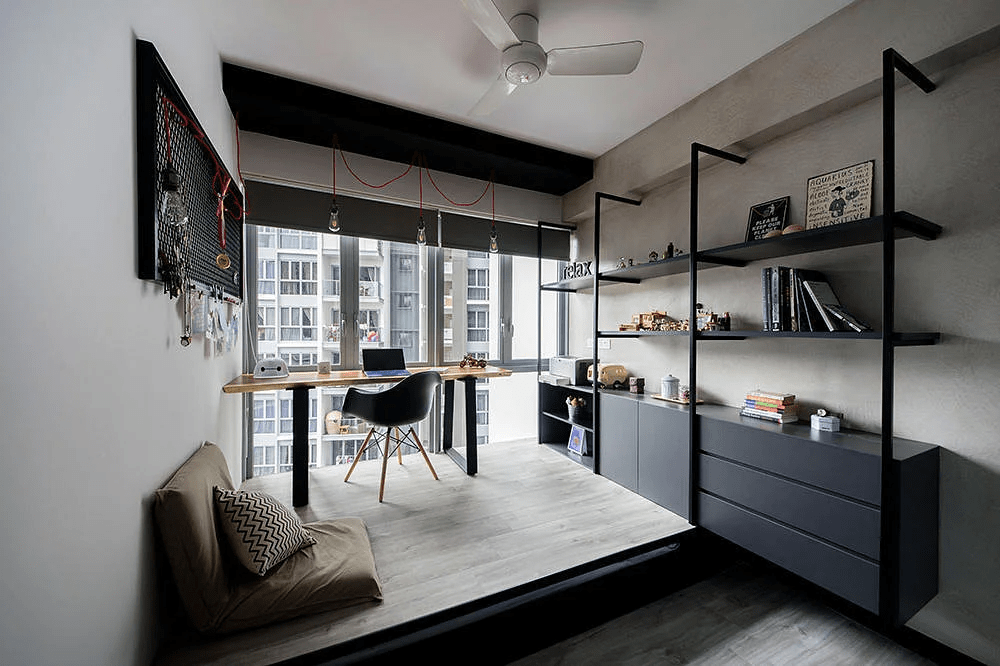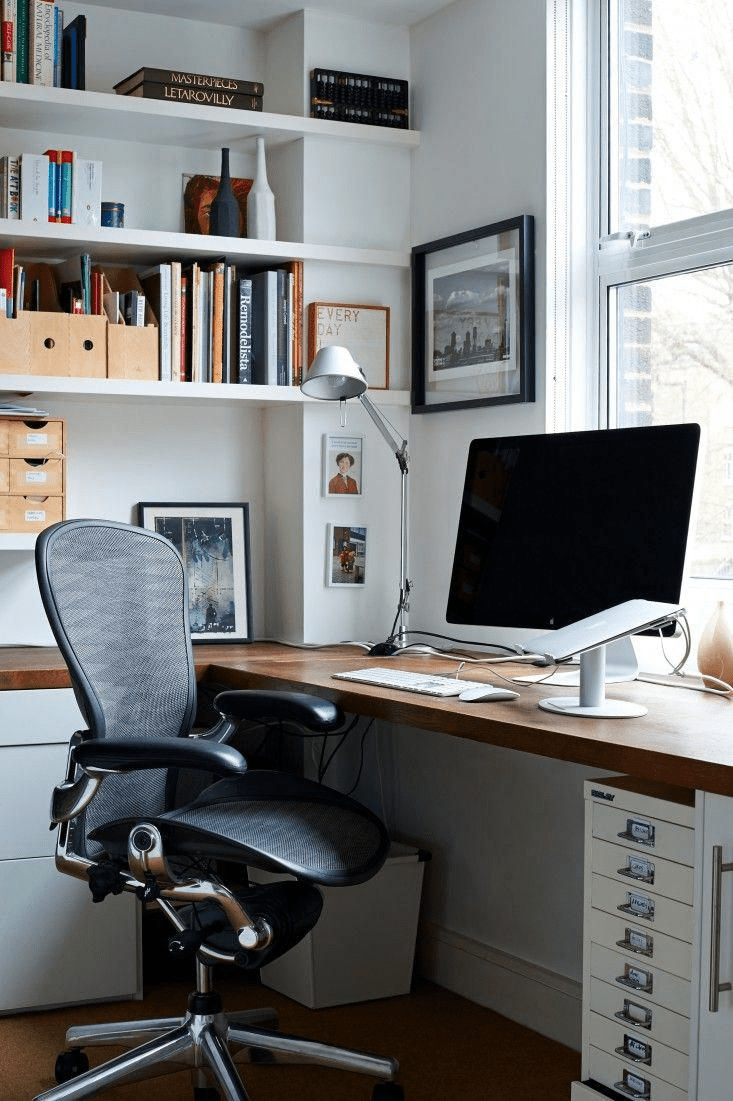 One tip is that you should use smaller desk to place them facing the windows. Smaller desks will not bring much of the feeling being confined by the walls. They also offer you better visibility because they are usually not tall.
Face Your Desk In Your Home Office Away From Visual Distractions
Consider to place your desk facing the wall if you're easily distracted by things in your peripheral vision since working from home can be distracting and disturbing seriously sometimes.
When you position your desk against a wall, you can get rid of visual distractions and concentrate on what you need to concentrate on and boost your productivity.
However, when your desk faces the wall, it means you also have to face the wall, which can result in feelings of being cut off and make your space become confined.
To promote feelings of openness and spaciousness, you should place your desk facing away from the wall in your home office. By doing this, you might be more creative since you have a wide-open space.
When working with a desk facing to the wall, you will see only what is in front of you and therefore, you will be able to stay focused better.
How Does Placing Home Office Desk Facing The Wall Affect My Eyes?
One of the merits of placing your desk facing the wall is reduced eye strain from too much sunlight. Too much sunlight can lead to headaches and eyestrain. You have to work in front of a computer all day long, you might not want your eyes to suffer from more strain. You should consider to have special computer-vision glasses.
How Does Placing Home Office Desk Facing A Window Affect My Eyes?
If there is a window in your home office, you can change to the option of arranging things to face the window. The benefits are you will get more natural light while you work and having an inspiring view of the outside.
Besides, you can add the curtains to avoid too much sunlight, keep the light in your workspace in a moderate level.
How Does My Desk Placement Affect My Health?
The position of desk you apply should enable you to work at your maximum ability, ensure a good mood and therefore guarantee your high productivity.
How you place your desk also has an effect on your health. Sitting at a desk for long can cause back pain, neck pain, shoulder pain, and other musculoskeletal disorders.
To prevent these problems, what you should do is getting up, moving around, sitting up straight, and using a chair with lumbar support.
If you can afford an adjustable desk, it will be perfect.
Place Your Desk To Work Best For You
To determine where to put your desk to ensure a good performance at work, you should consider these following things:
Is privacy important to you?
Do you want to feel connected with other spaces in your house?
Are you concerned about the noise?
Do you have enough space in your room?
What kind of lighting do you want?
Do you use a desktop computer or a laptop?
And many other factors to consider.
In summary, it depends on the need and preference of each individual to decide the desk's direction in the room. Desk face to the wall or to the window, each one has its own perks and drawbacks so take time and consider for yourself. Follow FittingChairs for more helpful tips at work.