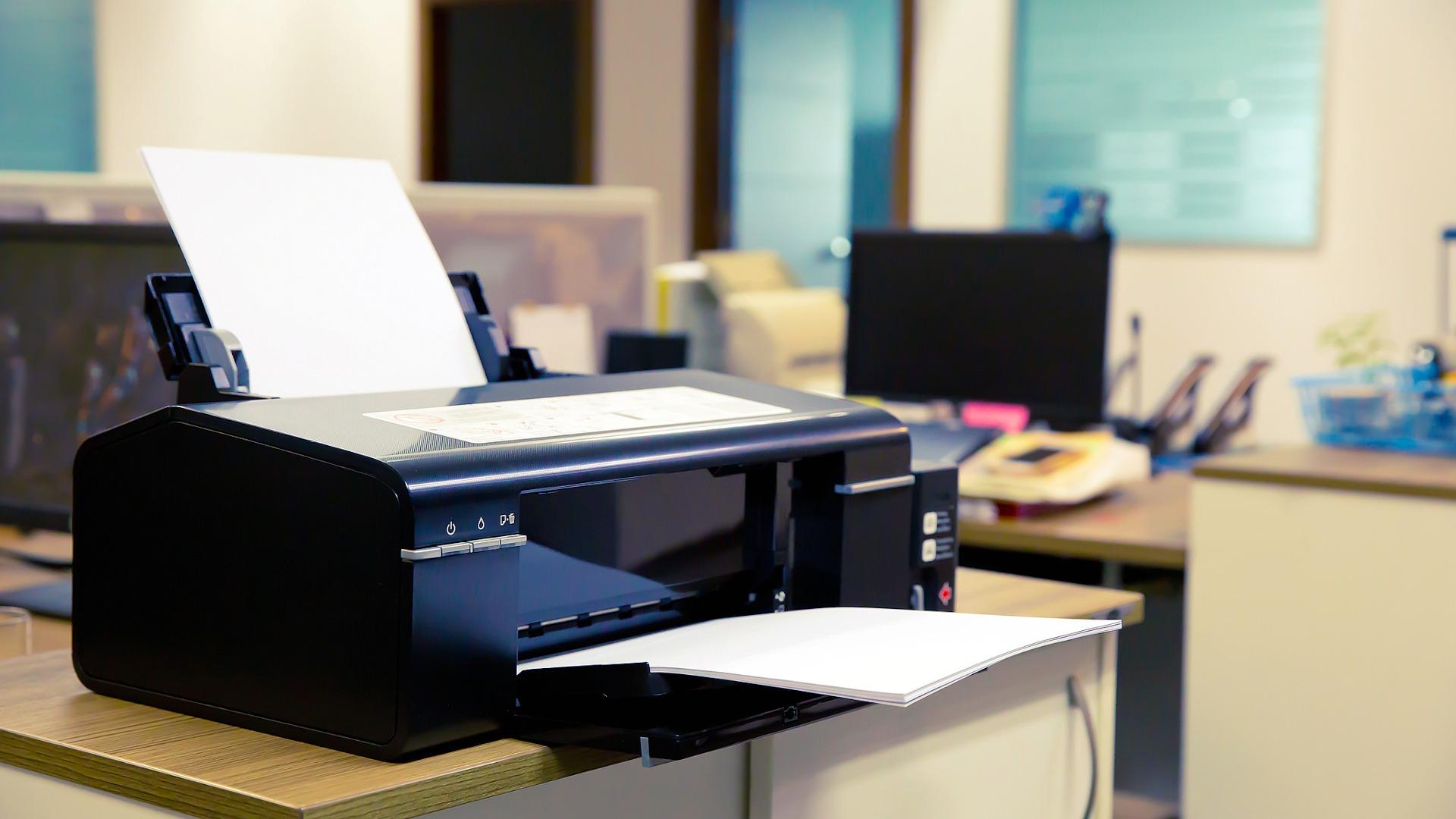 If you work from home, a printer is a must-have item for your home office. However, which is better: inkjet vs laser printer? Find the answer with FittingChairs right now!
Which Is Better: Inkjet Vs Laser Printer?
While both inkjet and laser printers have advantages and disadvantages, laser printers are usually the best option for home office printers.
While inkjet printers can serve as home office printers, laser printers are less expensive to operate.
The primary distinction when you compare inkjet vs laser printers is their functionality. Laser printers use static electricity to apply toner to paper, whereas inkjet printers use ink cartridges to spray ink onto paper.
In terms of cost comparison inkjet vs laser printer, the latter are more expensive to purchase, but they are less expensive to operate when you print frequently. Inkjet printers are less expensive to buy but more expensive to refill.
Keeping track of expenses is essential for someone who works from home. So, you can choose an option which is better: inkjet vs laser printers depending on your budget.
To know more about two kinds of printers as well as choosing the better, consider other factors listed below. Continue reading to learn whether a laser printer or an inkjet printer is better for home office use!
Inkjet vs. Laser Printers: How Do They Work?
Overall, printers have become smaller and more affordable over the last decade, but printer technology has remained relatively unchanged. So, with printers laser vs inkjet, how do they work?
Everyone who needs to use printers in their home offices must decide which type of printer, among those available, will best meet their needs.
The fundamental technologies of inkjet and laser printers differ. However, most people are unfamiliar with printer technologies and will settle for whatever is available at a low initial cost.
In fact, upfront printer costs can be misleading because the real costs accrue during printer operation.
Inkjet Printers
Of course, a kind of printer like an inkjet printer uses ink as material. A print head sprays ink droplets onto a piece of paper, creating text and images.
Cartridges are typically available in four colors: black, cyan, magenta, and yellow. Different inkjet printer models use different types of ink cartridges for various printing jobs.
Among them, less expensive models have two cartridges: black and color which includes cyan, magenta, and yellow. More expensive models have multiple ink cartridges like multiple black cartridges, multiple color cartridges, and more specific cartridges.
The most low-cost models have the lowest upfront costs, but because multiple colors are contained in one cartridge, you must replace the entire cartridge when one color runs out. You can replace the cartridges as needed because each color has its own.
If you have to print frequently, inkjet printers can quickly create a prohibitive cost. For example, a full set of ink cartridges includes three color cartridges and one black cartridge, which isn't cheap, and even costs the same as an entire low- to middle-end inkjet printer.
Laser Printers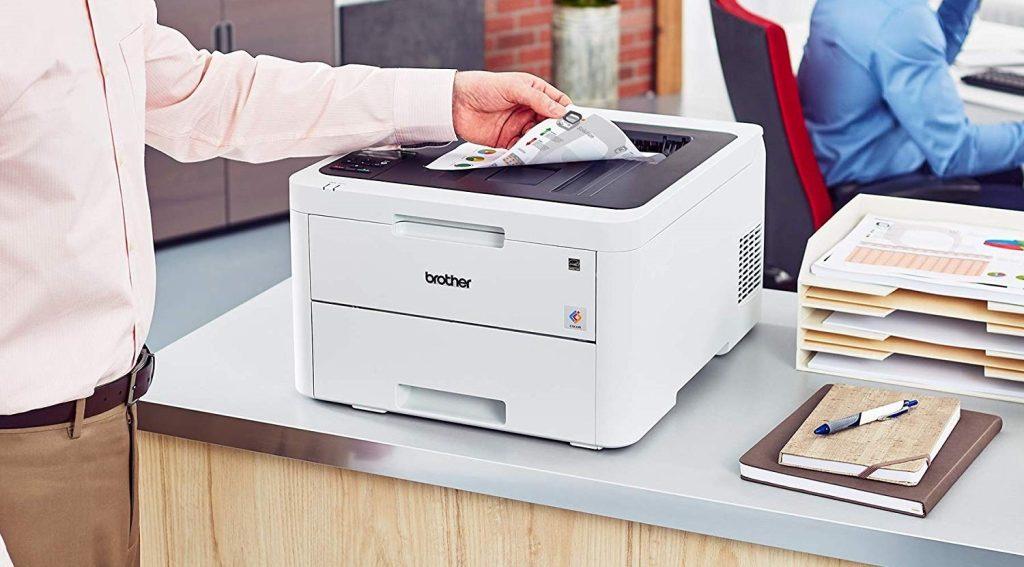 Laser printers don't operate with ink. Instead, they use toner and a laser to create static electricity and melt toner powder onto paper.
Laser printers are more expensive to buy while the printer is more expensive, as are the toner cartridges. Though, it can last much longer than ink cartridges, even heavy printing helps you save money over time.
Pros And Cons Of Inkjet Vs Laser Printers for Home Office Use
While choosing the better option between laser printer vs inkjet, consider the difference between a home office and a typical office in a commercial office building. A home office has distinct needs and requirements from a commercial office.
Details, we have some differences below:
Whereas a commercial office has plenty of floor space, a home office may not have as much.
Whereas a commercial office may require hundreds of high-quality color prints per day, a home office may not.
Whereas a large office printer maintenance may be out of reach for home office use, a home office printer must be both affordable and dependable.
Your home office printer will be exclusively yours. You don't have to share it with ten different people in a shared office space. You are unlikely to have many requirements for your home office printer.
However, this does not imply that you should buy the cheapest printer you can find. It can be an inkjet printer. So, between laser vs inkjet printers, which will provide you with the functionality you require? Consider the advantages and disadvantages of each.
The pros of purchasing an inkjet printer for home office use include a lower initial cost, a smaller overall printer size, and vibrantly colored prints.
Whilst, the cons of purchasing an inkjet printer include a lower yield per ink cartridge, high ink cartridge prices, a slower average print speed, and inconsistent print quality on smaller, fine text prints.
Inkjet vs. Laser: Which Printer Is Faster?
As previously mentioned, most laser printers will print documents faster than inkjet printers. This doesn't mean that inkjet printers are slow.
If you are a frequent printer, you are aware that a printer can be used for a variety of purposes, including text-based documents, spreadsheets, graphs, simple graphics, full-color pictures, and more.
All of these printing jobs need varying degrees of effort from your printer.
If you need a low-cost inkjet printer, buy the HP OfficeJet Pro 6230. It isn't particularly fast, but it does the job. It has a black-and-white print speed of 18 pages per minute and a color print speed of 10 pages per minute.
If you need a high-end inkjet printer, buy the Brother MFC-J6945DW or the MFC-L3770CDW. The Brother MFC-J6945DW prints approximately 22 color pages per minute which is similar to its laser printers. Whilst, the MFC-L3770CDW can print at around 25 pages per minute but costs more than $100.
Higher-end printer models also include all-in-one color functionality, which is not always available with lower-end inkjet or laser printer models. So, if you need a quick inkjet printer, you can find one.
Laser printing technology is what makes laser printers faster than inkjet printers in general. Melting powdered toner with a laser is a faster method of printing than splattering ink from a printhead across a page. However, some high-end inkjet printers can be configured to work as quickly and efficiently as laser printers.
Keep in mind that print speed usually does not make a significant difference in your overall satisfaction.
Inkjet vs. Laser: Which Printer Has Better Print Quality?
You can't find out answers for this question at first glance.
In fact, both inkjet and laser printers can have better print quality depending on various factors:
How the printer is configured
What is being printed
What colors printing are required
You must consider your own choice if printing papers or printing photos is a key function your home office setup needs to have, though. Will your home office printer be used primarily for data or photos?
Inkjet vs. Laser Printer: Which Do People Prefer to Use?
You may still be undecided after comparing specifications and thoroughly understanding how each printer technology works.
If you choose a home office printer solely on the basis of customer reviews, you will end up with a laser printer. People hate printers in general, but people hate inkjet printers more. Whilst, there are many happy inkjet printer users.
Unfortunately, the average inkjet printer user is less likely to be satisfied than the average laser printer user.
This could be because of the differences in printer technologies. There is more opportunity for something to go wrong with an inkjet moving printhead and print head nozzles. Moving parts typically equate to more hassle, whether the nozzles stop firing as they should, the print head stops moving, or the ink runs out.
In contrast, laser printers have fewer moving parts. As a result, it stands to reason that less is more likely to break down or go wrong. When you combine that with the speed, and precision, you will have overall cost-effectiveness of laser printers.
Choose a Home Office Printer Based on What You Will Be Printing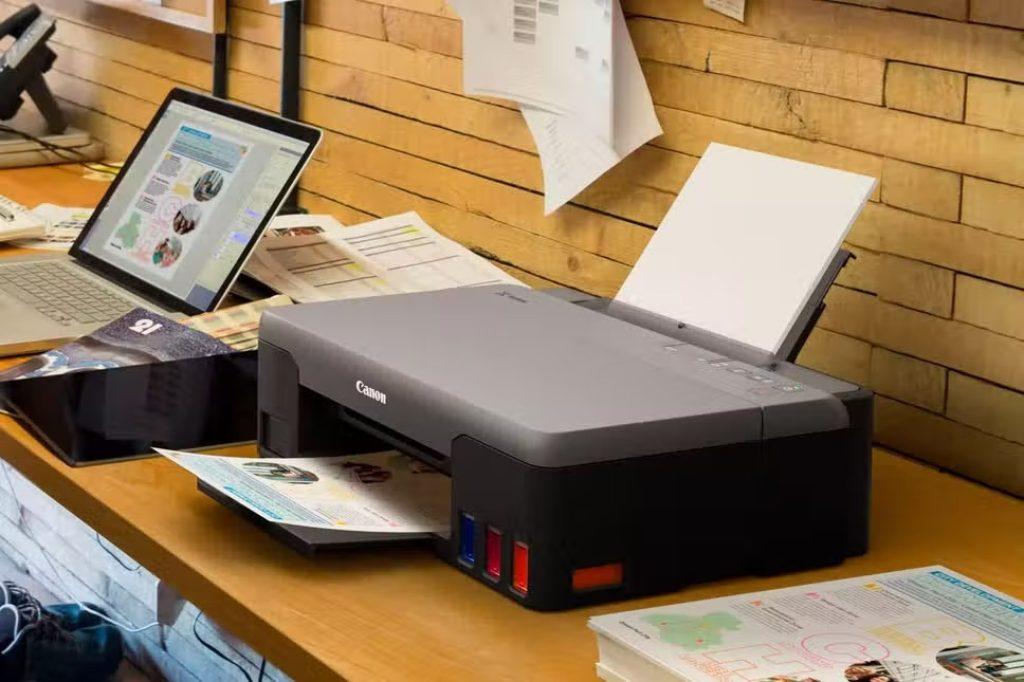 There are numerous reasons why you might require the assistance of a printer to complete your daily tasks. Consider the main reason you will use your printer and base your printer selection on that.
All-in-one printers are extremely popular in today's world. An all-in-one printer is a type of multifunction printer that can print, scan, and sometimes copy. Some models can send faxes as well, but who does that?
Both types of printers including laser printer vs inkjet one are available in all-in-one configurations. It is advisable to purchase an all-in-one printer for the ever-useful scan-to-PDF functionality.
Beyond that, think about how much you'll be printing with your printer. Following that, printing speed and crisp, sharp text are likely more important than vibrant color printing.
However, if you are printing blueprints or graphs on a regular basis, you may require color printing capabilities. If you only print a few pages once or twice a month, the high cost of inkjet ink cartridges may not have as much of an impact on your decision.
Why Laser Printers Are Typically Best for Home Office Use
Both inkjet vs laser printers has advantages and disadvantages. When it comes to choosing a printer for home office use, laser printers are usually the best bet.
While there are some extremely fast inkjet printers, the average inkjet printer will print slower than the average laser printer. If you print frequently enough to warrant having your own printer, the speed of your printer is likely to impact your productivity levels.
Furthermore, frequent printing on an inkjet printer consumes a lot of ink. In case of ink costs much, replacing it can quickly become painful.
While you can always print black-and-white text-based documents instead of full-color pages, you might as well stick with a monochrome printer at that point, which makes laser printers become the best option.
Because toner cartridges have such high yields, depending on how frequently you print in color, even a color laser printer will eventually cost less than a high-end inkjet printer.
If You Really Want an Inkjet
However, it still has an exception. Depending on your profession, a laser printer may not be the best option.
Cheap inkjet printers can do the job with ease for very infrequent printing. If color printing is critical but you cannot afford a color laser printer up front, there are many excellent inkjet options. HP, Brother, Epson, and Canon all offer ink programs to help offset the high cost of ink.
Best Printers for Home Office Use
How to choose the best home printer? The best printers for home offices will be small enough to fit comfortably on a desk or table without being too bulky. Laser printers are typically larger and bulkier than inkjet printers, but they are becoming increasingly compact.
On the other hand, wireless printers for the home office are ideal. You don't want to have to connect a USB cable to your computer to start print jobs.
Furthermore, great home office printers have all-in-one functionality, allowing you to scan, copy, and email documents in addition to printing. Lower-end laser printers don't always include these features.
Nonetheless, as technology advances, laser printers will most likely come standard with these features.
Best Laser Printers for Home Office Use
Here are some ideal options:
Best high-end choice: Brother MFC-L3750CDW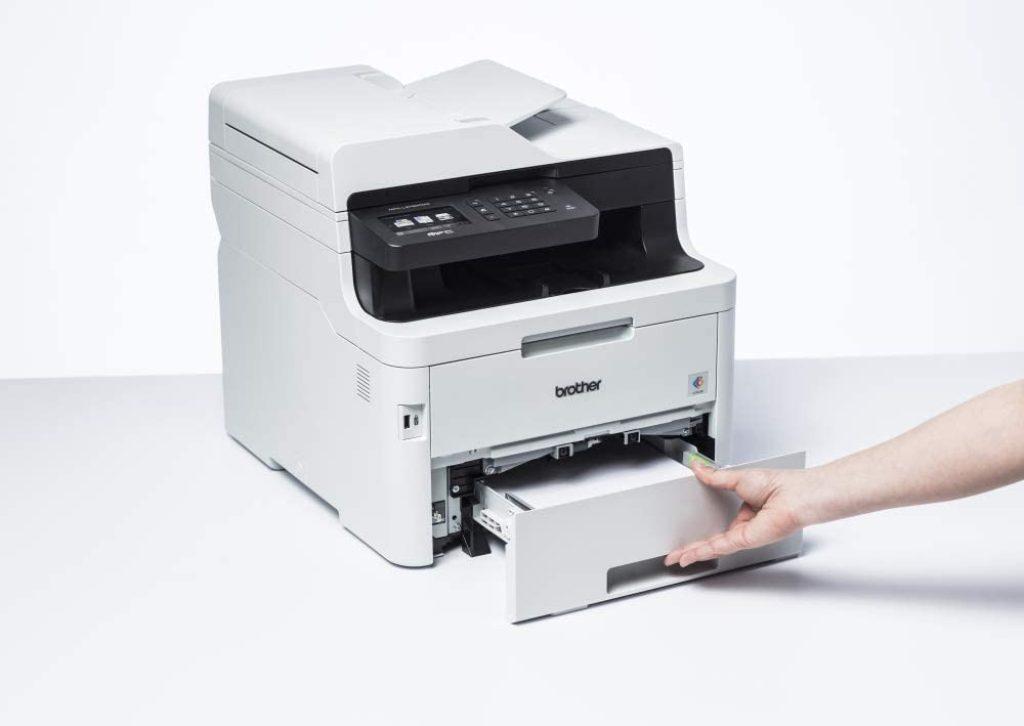 Features:
Wireless color laser printer
All-in-one functionality
High-yield, compact size
Best middle-ground choice: HP Neverstop 1202W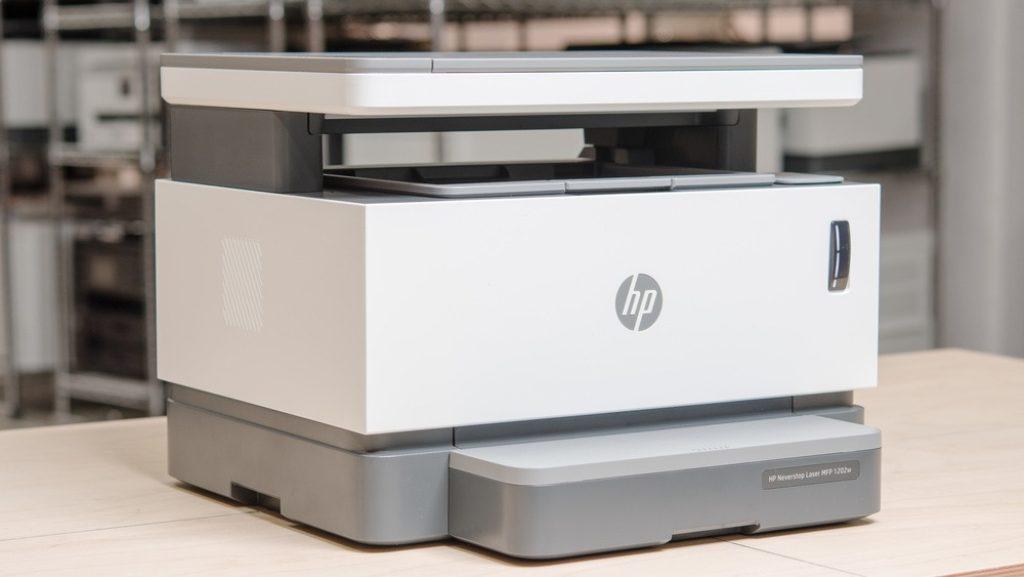 Features:
Wireless monochrome laser printer
All-in-one functionality
High-yield
Lowest cost-per-page printing
Mess-free toner changing
Compact size
Best budget choice: Brother HL-2350DW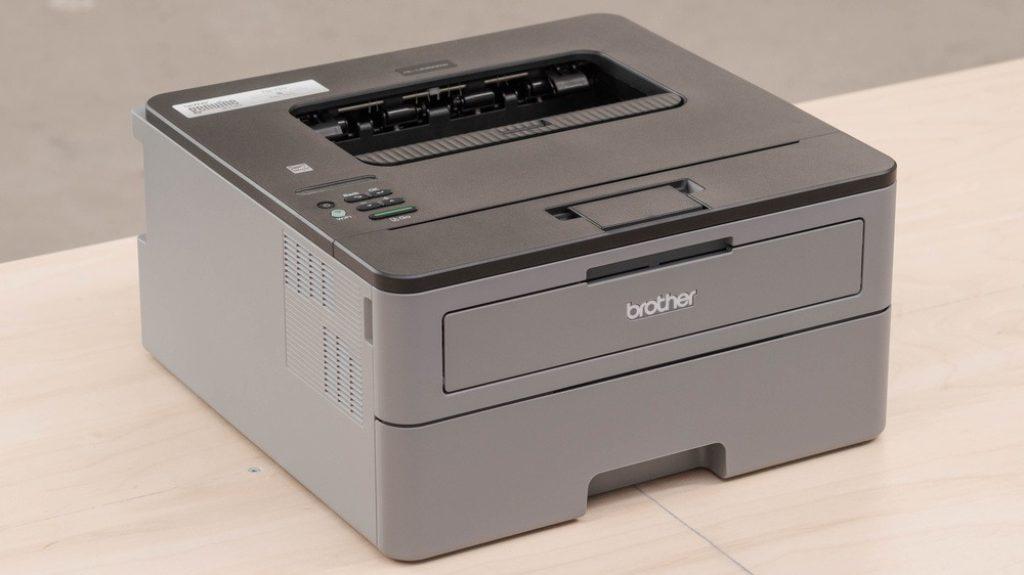 Features:
Wireless monochrome laser printer
Duplex printing
High-yield
Fast printing
Best Inkjet Printers for Home Office Use
Here are some ideal options:
Best high-end choice: Brother MFC-J5330DW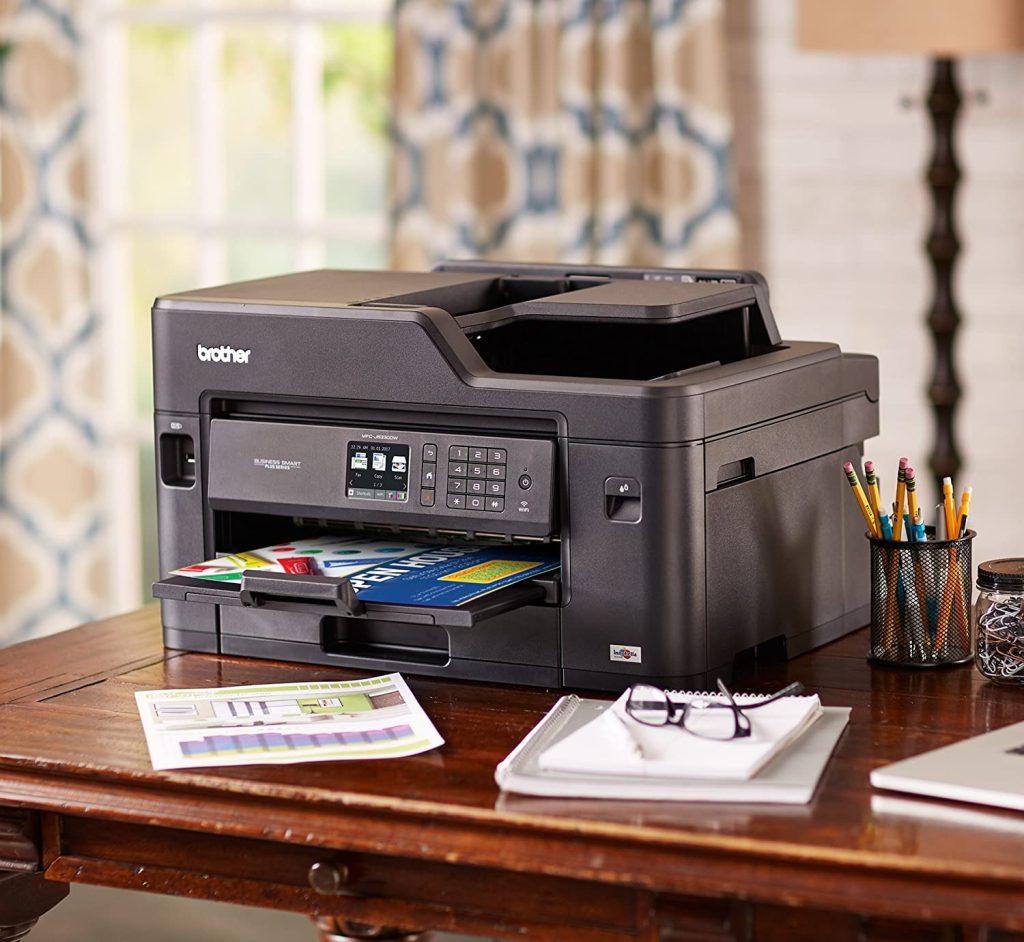 Features:
Wireless color inkjet printer
All-in-one functionality
Sharp black and high-impact color
Duplex printing
Compact size
Best middle-ground choice: Canon PIXMA G3260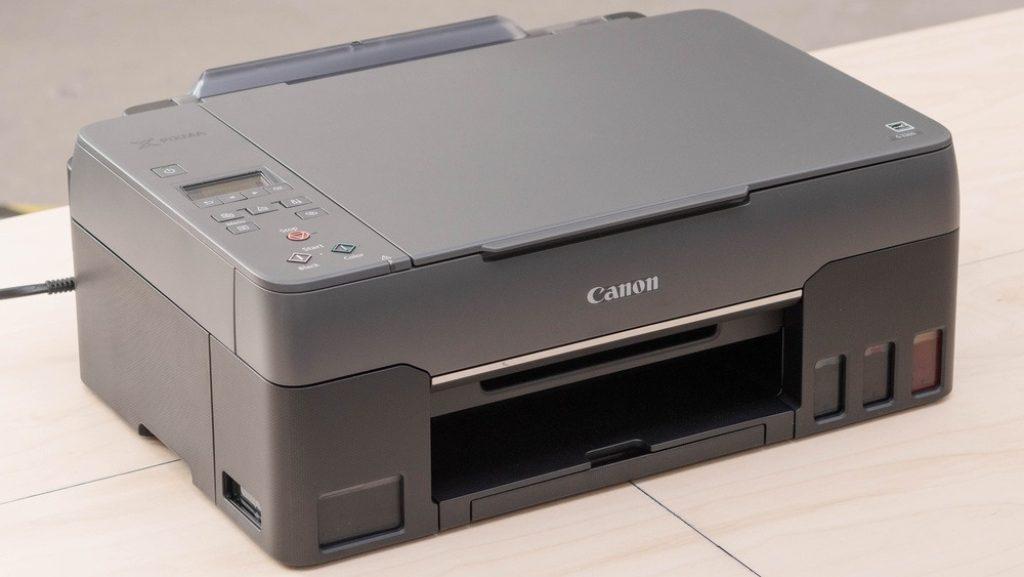 Features:
Wireless color inkjet printer
All-in-one functionality
High-yield (Canon ink bottles)
Document and photo printing
Very compact size
Best budget choice: HP DeskJet 2755E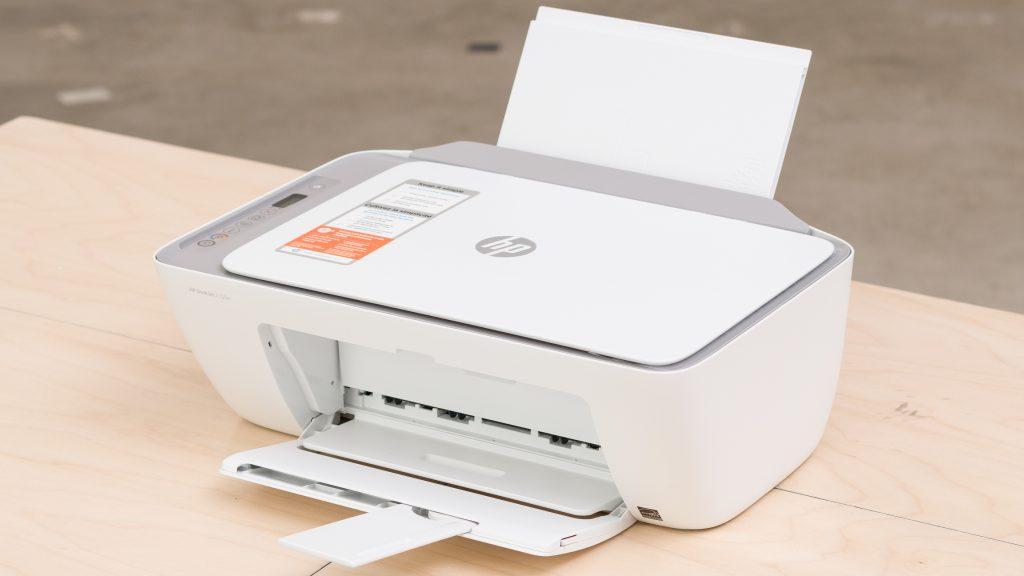 Features:
Wireless color inkjet printer
All-in-one functionality
Very compact size
Above are comparison of FittingChairs in terms of whether which is better between inkjet vs laser printer for home office use. Depending on your requirements, choose the best option is right for you. Hope this article helps you a lot!