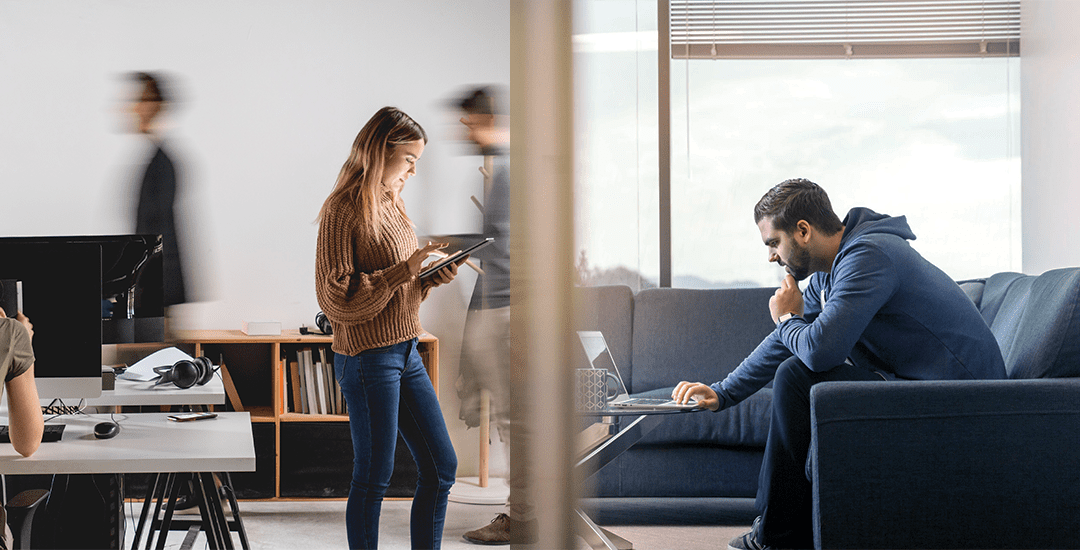 Have you ever heard of hybrid working and wondered what it really is? In this article, FittingChairs will talk about what is hybrid working and also how beneficial it can be for employees.
What is A Hybrid Job and Why Do People Want It?
To explain in the most simple and understandable way for the question what is hybrid work, it is the combination of working in an office and working at home. With this type of job, people can spend most of the time working from home and less time will be spent in the office. It is also the reason why some employees prefer hybrid jobs.
The hybrid work is regarded as a form of compromise by some office workers. They can have more time to be closer to their family. Meanwhile, the employers prefer their employees to be present more at the office so they can have better control and approach to the work of the company or the business.
In contrast to the hybrid model, fully remote workers are not required to go to the office on any day of the week. If the employers see that coming into the office on a regular basis can provide enough benefits, they might apply the hybrid work schedule. For employees to decide to go for a hybrid job or not, they would consider how many benefits they will get from it.
One of the most significant advantages of hybrid job is that the workers can benefit from being only a short commute away from a physical office. They don't have to endure a long commute to work and back home when the day ends. What's more, they can save expenses such as car payments, insurance and gas and so on.
These benefits seem unavailable for those who are remote workers.
What Does Hybrid Employee Mean?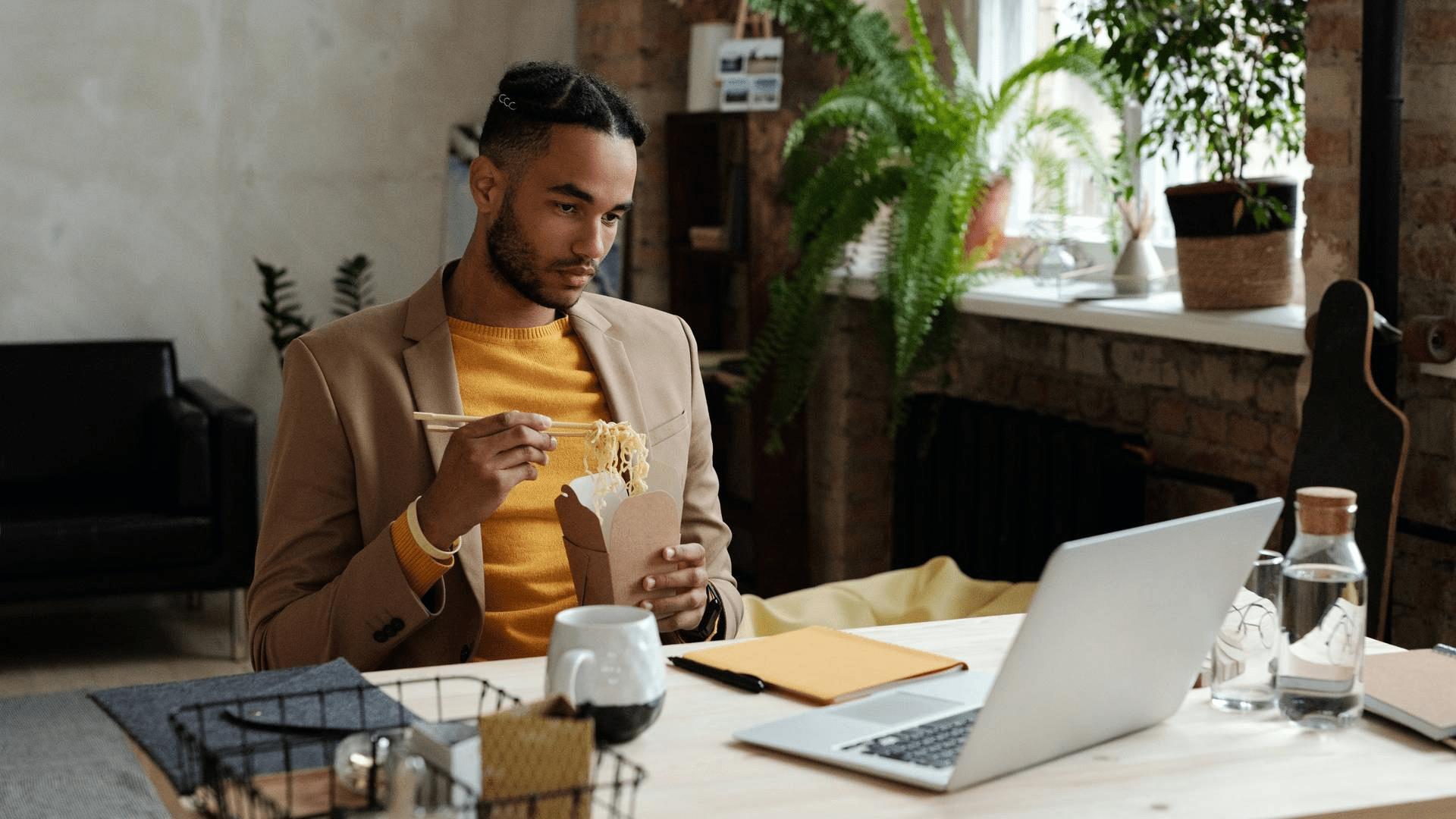 Hybrid employees work under flexible conditions. They are regular employees of regular companies but their working shifts can be splitted between the office and their home. They can work in the office on some days and at their own home on the other days in a week.
With regular communication between the employer and the employee, hybrid work can be scheduled in advance.
Hybrid employees can work at their home most of the time but when there is an important meeting or event in the office, they need to be present. If you are a hybrid employee and it is not so convenient for you to go to the office on such events, ask your manager if you can attend via online meeting system or not. However, being present at the office will be more prefered.
What is A Remote Hybrid Work Schedule?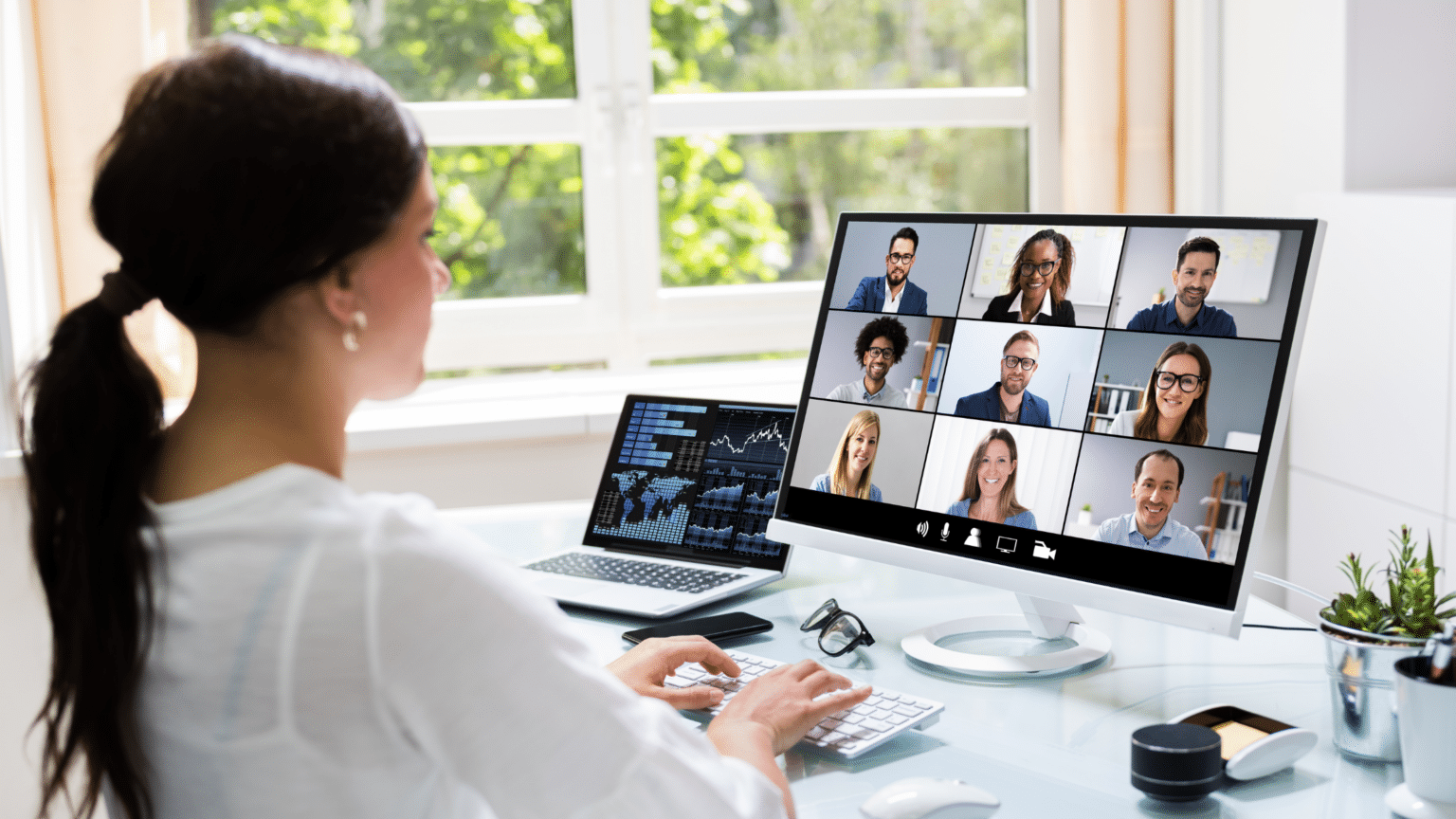 With a remote hybrid working schedule, people can work at their home on some days in the week and in the office on the rest. For instance, one remote worker can choose to work from home 3 days a week and go to the office in 2 days. An office worker can divide his time in the same way but flip the working place.
Companies are providing their employees flexible options with remote hybrid work schedules. Employee engagement is really crucial when we talk about setting schedule for each worker.
The hybrid work strategy can be a failure if being implemented in a poor way. If anything goes wrong, you might think of canceling the policy and might cause the employees to feel unsatisfied. However, in general, flexible hours and a flexible workplace are two things that most employees feel excited about.
To apply remote hybrid work model, it's critical to have a plan in advance and learn about the hybrid model. You should search for what hybrid companies are implementing and learn from them. The hardest task for you might be making up your mind which employees can follow remote hybrid working and which are suited for the office.
You can conduct a survey among your employees. It is good to let them be involved in some of the company decisions. This is also one part of some companies' culture. You can get the answers from the employees and it is easier for you to determine who is for remote working, who is for working in the office.
If there are some employees who don't prefer going to the office at any time, respect their wishes and provide them with a remote work schedule. If they feel fine with coming into the office at least once a week, you can discuss with them to make flexible schedules. In case they think hybrid model is definitely not a good one for them, you should make sure that the remote option is available. However, don't forget to tell them the hybrid model is always available if they want a change. They will have many options to choose depending on their needs at different times.
Difference Between Remote and Hybrid Working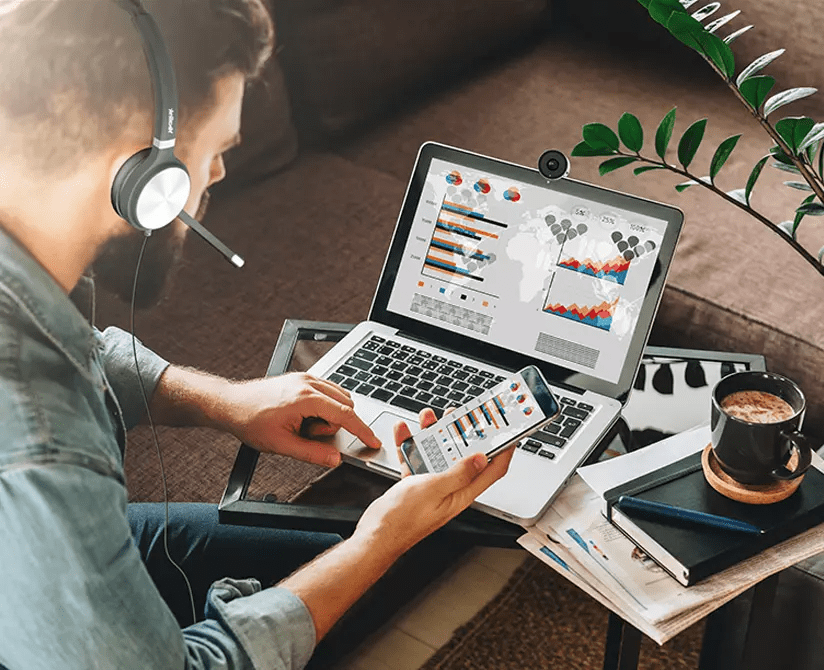 Remote and hybrid working can be distinguished by their models.
A remote model enables people to work from anywhere as long as they have sufficient equipment and resources.
A hybrid model allows people to work both from home and in the office. Hybrid employees can choose to work in the office or at their home for the majority of weekdays.
Remote work model is suitable for those who do not want to commute to work from a long distance. However, they also need to often communicate and discuss with other colleagues while doing jobs. Hybrid employees will see how it works from both ends.
Example of A Hybrid Business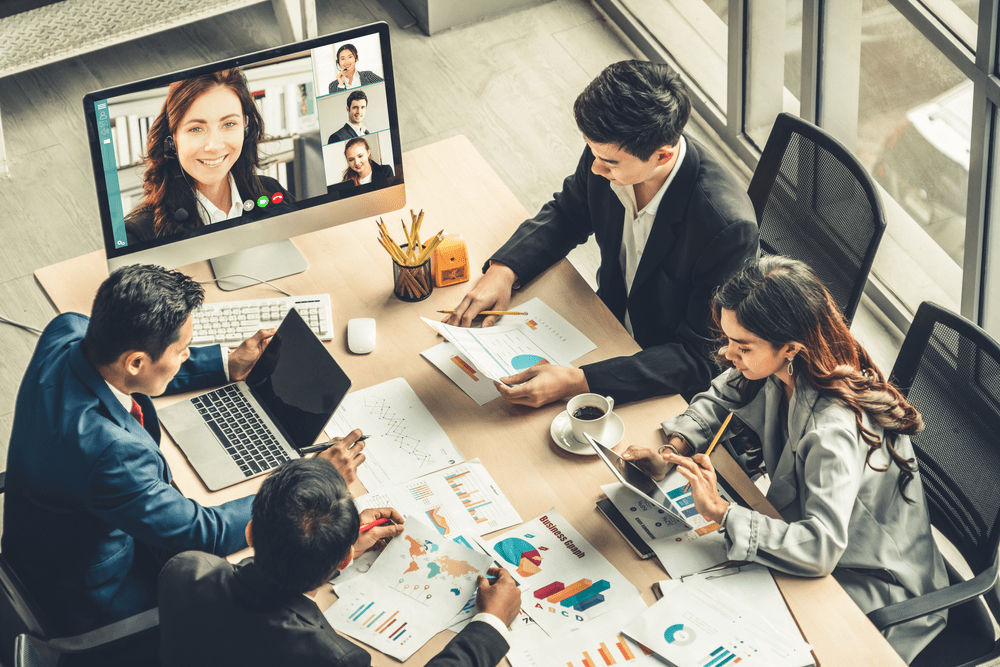 A hybrid business consists of both an in-house team and a remote team. These two teams will work in collaboration. Some famous companies applying this manner are Google, Microsoft, Facebook, Twitter.
Each company has its own way to apply the model. Previously, these businesses work on remote work plans. However, due to the need for office-based work, they have planned in advance and decided to use hybrid work models.
Let's take Microsoft as an example. Its employees can choose to work from home or in the office depending on their wishes. However, network engineers and other essential employees might not have this option. It is because of the fact that office will have the necessary infrastructure, and the work can be completed on-site only.
Employees who have the sufficient digital tools to support their work can work from home.
About Twitter, they are still working with a hybrid team. Some staff have returned to work, some continue to work at home. One of the most significant changes when they recruit new employees has been the use of virtual hiring and onboarding.
With Facebook, it is estimated that within the next 10 years, half of their employees will work entirely from home. They have even formed a position of Remote Work Director. In this position, people need to develop a strategy to keep Facebook as a remote-first company.
How Many Days Are In a Hybrid Office?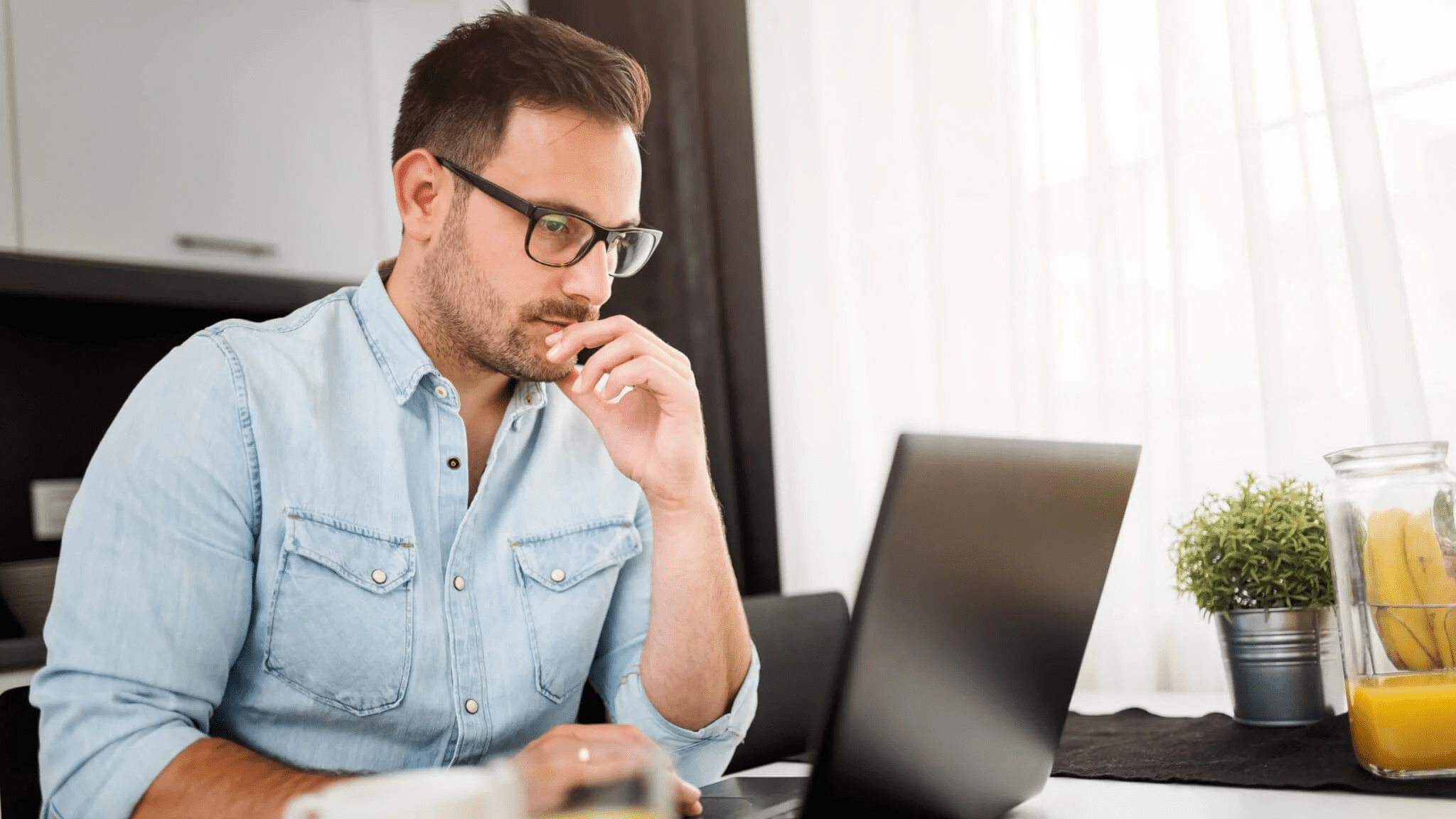 For average employees, spending one to two days in the office can be the benefit. Hybrid employees will have unique preferences and needs. Some will prefer one day in the office, some are fine with two or more. In reality, some companies go with three days in the office.
Business leaders are the ones to decide and create what is the working schedule of the whole organization and they have to consider lots of things before making a decision.
They have to use their communication skills and discuss with the workers. It is impossible for them to talk to everyone if there are hundreds or thousands of staff. So they can create a survey form and send to everyone so they can fill in what they prefer.
From that, employers can make it easier for their employees to have hybrid setups. However, there is a chance that a collective arrangement will be established. This can remove the popular obstacle of deciding how many office days are reasonable in comparison to days at home.
Is It Good to Work Hybrid?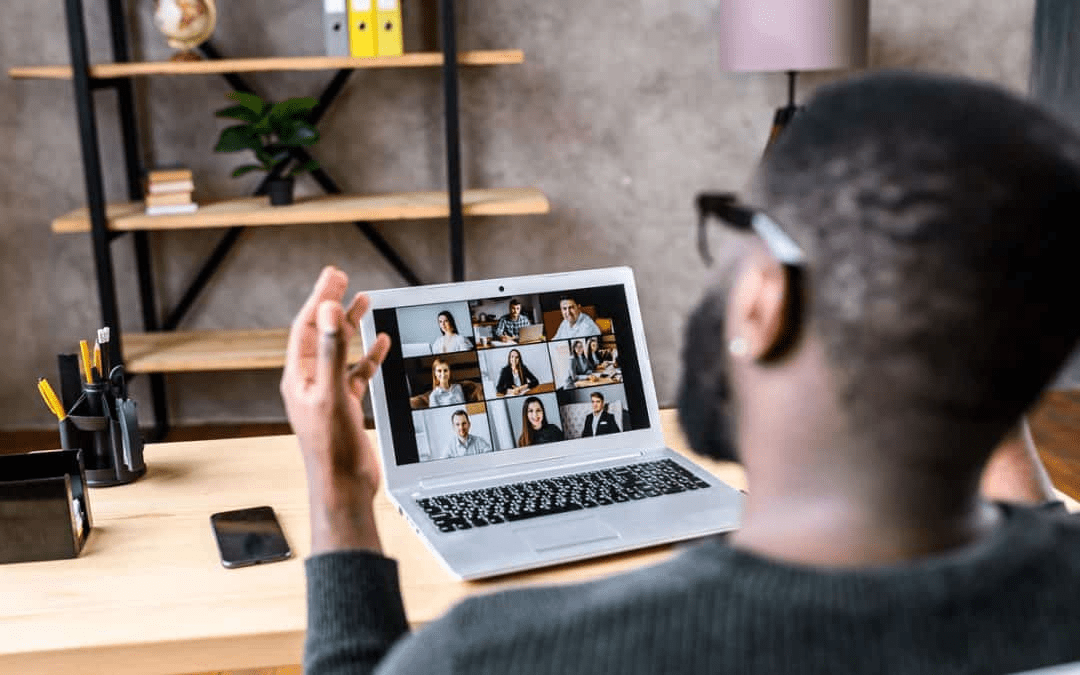 Working hybrid gives you the advantages of having comfort and increasing productivity. It is the benefits for the employees. For employers, it can help to lower operational costs.
When considering between a hybrid model and office-only work, you might want to compare the costs. The business will be more stable in terms of finance with reduced operational costs. You can also save a certain amount of money when you do not have to commute to work regularly.
In summary, this article has brought to you some information of what is a hybrid work environment as well as how beneficial it can be. FittingChairs wishes to give the readers more and more helpful posts of working from home and other models of working so follow us to not miss them.